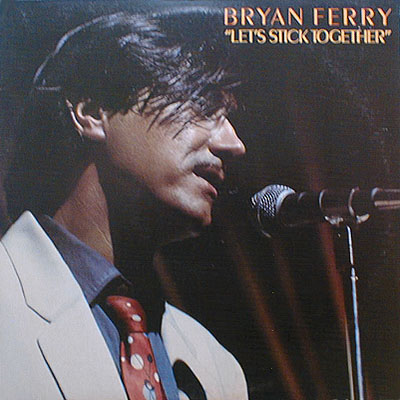 Roxy Music's "Love Is the Drug" was tough, stylish treat on the radio when I was growing up. It wasn't a smash hit on Philadelphia radio in my middle school days, but it would come on now and then and fit right in with the '70s soul and downbeat-heavy rock that I sought out as hormones raged. Later in the '70s, I'd dig rare FM radio spins of songs like "Over You" and "Manifesto." As bad as commercial rock radio was becoming by that time, playlists still allowed for some "play," some experimentation. Those chart-scraping Roxy Music singles occupied a similar place in my heart with other slightly dark, soulful not-quite-hits, like J. Geils Band's "One Last Kiss." Some day I need to gather all those last-gasp, blue-eyed rockin' soul numbers of the late-70s on one mix CD.

I never got around to buying an actual Roxy Music album (or a J. Geils Band album, for that matter) while in high school. The little bit of Roxy Music I was familiar with had qualities I liked, but it required more patience than I could muster. Compared with David Bowie's "Young Americans," a TSOP-influenced song that continues to excite me in an immediately gratifying way from beginning to end to this day, the super-cool "Love Is the Drug" was much more…cool. And I wasn't that cool.
It wasn't until freshman year in college that I first heard the mind-blowing early Roxy Music I'd only read about in magazines and books. An older friend and mentor plied me with some of the tools for deeper understanding before throwing the band's first album on his Bang & Olufsen turntable and and CRANKING UP his super-hi-fi system. I must have been grinning and rocking back like Danny DeVito's Martini from One Flew Over the Cuckoo's Nest.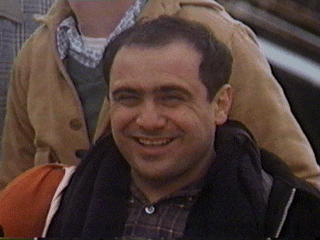 Mr. Mod hears "Re-make/Re-model" for the first time, November 1981.
After hearing that first album, with its strange mix of absurd, effete pretension and cock-rocking abandon, I wanted more! My friend delivered, playing me the darker For Your Pleasure and then what would become my favorite Roxy Music album, the underrated linchpin in the band's catalog, Stranded. These albums would form the core of a new strain of record collecting. I'd report back to my mentor with each new purchase, but truth be told, that more accomplished, mid-70s rocking run of Country Life and Siren contained a few too many songs that seemed like re-made/re-modeled versions of songs from the first three albums – and went on for a minute or two too long. I was ready for a change of pace.
Bryan Ferry, "Let's Stick Together"
One day in a Chicago record store I picked up my first Bryan Ferry solo album, Let's Stick Together, a 1976 collection of mostly solo singles and B-sides from the preceding years that signalled the band's first breakup/hiatus. Although it's a patchwork collection of recordings, over the years I have found this album to be as coherent as any original album involving Ferry.
This was a better purchase than I could have imagined. I was beginning to develop my stance that I preferred Ferry's warbling croon to Bowie's, and I liked the cover shot. I was also curious to hear why Ferry thought it necessary to cover five Roxy Music songs. My friend never played me this album – I don't think he even owned it! Maybe this would be my chance to teach my master a lesson.
I couldn't wait to get back to my dorm room and check out this album. Before I had a chance to ponder Ferry's Roxy Music covers with the originals, however, I was pumping my fist to the fat pinky rock of the title track. With goonish drummer Paul Thompson, Roxy Music was always able to tap into The Power and Glory of Rock, but never before had they so fully tapped into the Meat and Potatoes of Rock. With Phil Manzanera, the funniest guitarist in rock; Andy MacKay on woodwinds; and Eno or Eddie Jobson, Roxy Music could push well past the edges of Thompson's charging beats, but the band's attempts at more soulful, chugging rock, like "Do the Strand," couldn't help but be something gloriously wrong. With Thomspon drumming on Let's Stick Together and Chris Spedding the primary guitarist (King Crimson buddies John Wetton and Mel Collins fill out most of the bass and sax responsibilities, respectively, with contributions by Manzanera, Jobson, early Roxy guitarist David O'List, and a number of non-official Roxy bassists) Ferry is able to live out seemingly every British rocker's dream as an honest-to-goodness soul man.
Bryan Ferry, "Shame, Shame, Shame"
Bryan Ferry, "The Price of Love"
Bryan Ferry, "2HB"
On Let's Stick Together, Ferry's not a soul man in the traditional Stax/Volt sense. As the backing vocalists' reference to Marvin Gaye's "Can I Get a Witness" on the cover of Jimmy Reed's "Shame, Shame, Shame" suggests, Ferry's more of a soul stylist. Like Gaye, Ferry doesn't possess the strongest voice. He layers multiple tracks and points of view to create a richer whole. On his cover of The Everly Brothers' "The Price of Love," a recording that would soon mean so much to me and my burgeoning bandmates, his multi-tracked vocals lead a cavalcade of cutting-edge retro-rock that Dave Edmunds would have killed for with his mates in Rockpile. Even the mellower, not-so-chooglin' numbers, like the subtle covers of Roxy's "2HB" and The Beatles' "It's Only Love," rest on a thick, rhythmic bed over which Ferry can croon with more ease and authority than he could have when undercut by the nervous energy Roxy Music's many "wildcard" musicians.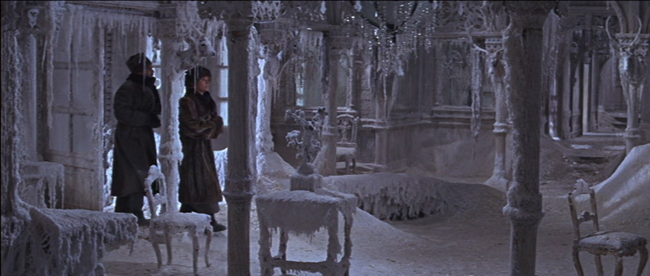 The thrill of it all.
Not all the Roxy Music covers are as enlightening as the steadier takes on "2HB," "Casanova," and "Sea Breezes" – the funky version of "Re-make/Re-model" shows the limitations of a meat and potatoes diet – but those covers are not at the heart of my love for this album. When Roxy Music would re-form for Flesh + Blood and Manifesto, with the wildcards either cut loose or put on a diet of saltpeter, the band would begin to resemble Ferry's concurrent and even more soulful, meat and potatoes solo outing, The Bride Stripped Bare. Until Ferry and Roxy Music once more learned to coexist and create in a unique, seamless way on 1982's Avalon, Let's Stick Together was the first key work in stripping down the grandiose, cool sound that was sucking out the humanity of Ferry's musical vision. I would have still found much to like about Roxy Music had they continued down their path to the ice palace, but I'm glad Ferry did what it took to go out with heart.
– exclusively for registered Townspeople – a Rock Town Hall Listening Party: For a limited time, we'll provide Let's Stick Together in its entirety for your review and discussion!