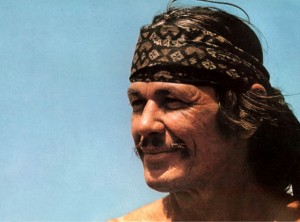 Yes, there's one correct answer—unless you come up with an answer better than the one E. Pluribus Gergely and I discussed last night. See if you can identify the manliest backing vocal in the history of rock 'n roll!
First to answer correctly wins a bottle of Mandom.*
*EPG and members of Nixon's Head are not eligible for this contest.