In my first post about Pub Rock I said that one of the things it was about was the conversation between black and white musical styles. It was also about the musical conversation between the US and the UK.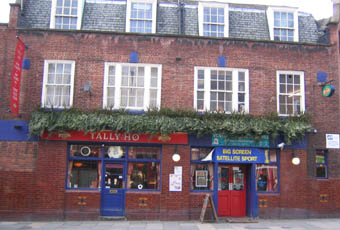 The Tally Ho pub
The British fascination with American roots music is well-documented, and in the early '70s the influence of The Band, The Byrds/Burritos, and CS&N was especially important for the bands that unwittingly started the Pub Rock "movement" by playing off nights at the Tally Ho in London.
I had previously known Bees Make Honey and Eggs Over Easy only by name, but I recently acquired the only albums released by these bands that were there at the inception of that scene in the early '70s and then disappeared into obscurity.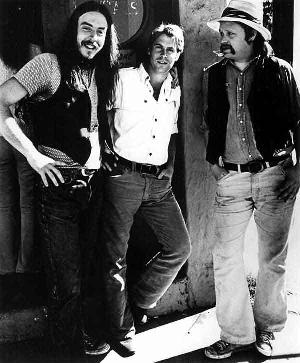 Easy does it
Everyone knows (at least everyone who might visit RTH regularly knows) that Elvis Costello was backed on his first Pub Rockish album by members of expatriate American band Clover. But it was another American band called Eggs Over Easy that started it all. They had been brought over to record an album in London by Chas Chandler, former Animals bassist and discoverer of Hendrix, in late 1970.
They recorded an album that was never released, jump-started the scene by convincing the Tally Ho to host rock bands on Monday nights, hung around for a year or so, and then with work visas expired went back across the Atlantic, eventually getting signed by A&M and re-recording their material in Arizona with Link Wray producing for an album that would be released in 1972 as Good 'N' Cheap.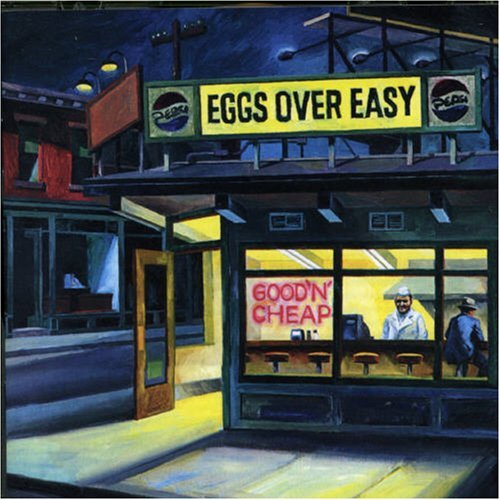 Would you have them any other way?
A trio of singer-songwriters who traded off on guitar, bass, and piano – Jack O'Hara, Austin DeLone, and Brien Hopkins – the Eggs had a much mellower sound than you might expect. Pub Rock later became altogether rowdier with bands like Dr. Feelgood, but there was always a side of it that was more laid-back, leaning towards country/folk rather than R&B. Early Brinsley Schwarz was very much in this mode. Here's a song with an acoustic feel that would not have sounded out of place on a Poco album:
Eggs Over Easy, "Runnin' Down to Memphis"
Here's one that gives more of a sense of what the band might have sounded like in a pub playing rockin' good-time music for people who just want to have a beer and a laugh:
And sometimes they seem to be working towards a sound that goes beyond easily recognizable genres:
But the band never got anywhere. They knocked around for the rest of the 70s, recorded more material, some of which got released (for example the semi-legendary "I'm Gonna Put a Bar in the Back of My Car (And Drive Myself to Drink)", included here as a bonus track), but by the time they broke up in 1981 the pub rock scene they inadvertently initiated had already been overtaken by punk.
Next: Eggs may be over but Bees Make Honey…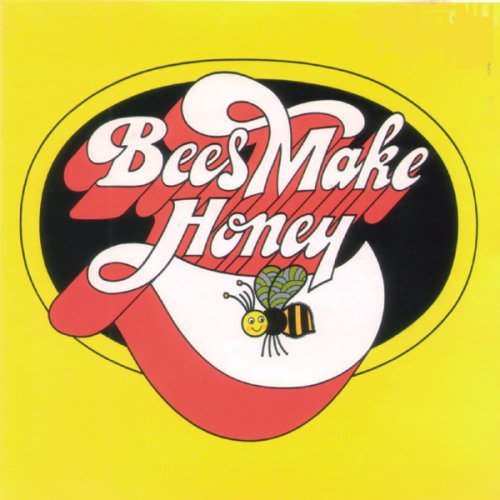 Mild Honey
Eggs Over easy come by their American influences the old-fashioned way (by birth), but Bees Make Honey were a British band with an American drummer (Bob Siebenberg, who would go on to drum for Supertramp) and a peculiarly British jones for Americana. Their only album, Music Every Night, was recorded at Rockfield, released in 1972, and is currently available only as a very high-priced import ($55.98!).
These sample tracks come courtesy of the Power Pop Criminals blog. A second album was recorded and never released, though a few of those tracks appeared on the excellent compilation Goodbye Nashville, Hello Camden Town: A Pub Rock Anthology.
Pub Rock may eventually have evolved into punk and power pop, but this band is closer to The Eagles. (An out of print two-disc anthology called Back on Track gathers some live tracks and includes a cover of "Tequila Sunrise.") Their album rocks a bit more than the Eggs did, as on this very nice example of the Bo Diddley beat that benefits from some very tasty guitar sounds:
Bees Make Honey, "Kentucky Chicken Fry"
But they never rock very hard. They open the album with the old jazz song, "Caldonia," which was one of their signature songs, and you can imagine this sounding great in a bar:
Very well played, well recorded, but it's a bit too carefully done here. I think Pub Rock always had trouble translating in the studio. Bands that tried to capture the roughness of their live sound (I'll be writing about Ducks Deluxe another time) just end up sounding messy, but going too far in the direction of creating a professional sounding recording can also drain the life out of the music. The same can be said of their cover of Wynonie Harris' "Don't Roll Those Bloodshot Eyes at Me," the only song recorded by both Richard Thompson and Pat Benatar. It's not at all bad, but again it probably sounded much better in the pub.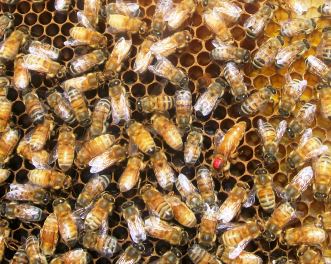 Buzz
A few times the band's cod Americana breaks through to something original, but not often:
Bees Make Honey, "Chinee's Dead"
Actually what both bands lacked on these albums was personality and uniqueness. Granted these are first albums and maybe in other circumstances they might have developed into something more distinctive. Eggs Over Easy's album probably succeeds more in that department, but they also had the curse of having three different songwriters, which brings along with it a lack of focus on a recognizable group identity. I've listened to these two albums a lot over the past few months in preparation for writing this, but I still have trouble sometimes remembering which is which. I know that's unfair and both of them are certainly worth hearing in their entirety, if you have any interest in this genre. I put it down to the sonic and conceptual similarity of the names.
Next time I'll be writing about some of the other Pub Rock bands you may be more likely to have heard of but probably not heard.