In my first post about Pub Rock I said that one of the things it was about was the conversation between black and white musical styles. It was also about the musical conversation between the US and the UK.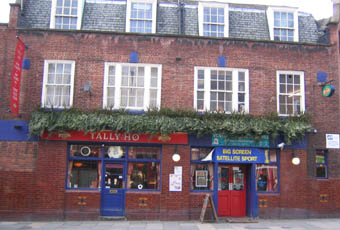 The Tally Ho pub
The British fascination with American roots music is well-documented, and in the early '70s the influence of The Band, The Byrds/Burritos, and CS&N was especially important for the bands that unwittingly started the Pub Rock "movement" by playing off nights at the Tally Ho in London.
I had previously known Bees Make Honey and Eggs Over Easy only by name, but I recently acquired the only albums released by these bands that were there at the inception of that scene in the early '70s and then disappeared into obscurity.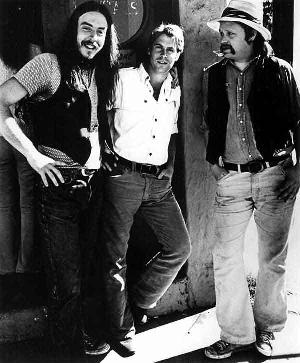 Easy does it
Everyone knows (at least everyone who might visit RTH regularly knows) that Elvis Costello was backed on his first Pub Rockish album by members of expatriate American band Clover. But it was another American band called Eggs Over Easy that started it all. They had been brought over to record an album in London by Chas Chandler, former Animals bassist and discoverer of Hendrix, in late 1970.
They recorded an album that was never released, jump-started the scene by convincing the Tally Ho to host rock bands on Monday nights, hung around for a year or so, and then with work visas expired went back across the Atlantic, eventually getting signed by A&M and re-recording their material in Arizona with Link Wray producing for an album that would be released in 1972 as Good 'N' Cheap.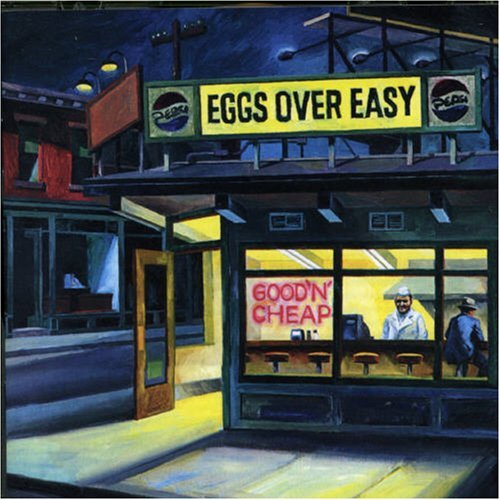 Would you have them any other way?
A trio of singer-songwriters who traded off on guitar, bass, and piano – Jack O'Hara, Austin DeLone, and Brien Hopkins – the Eggs had a much mellower sound than you might expect. Pub Rock later became altogether rowdier with bands like Dr. Feelgood, but there was always a side of it that was more laid-back, leaning towards country/folk rather than R&B. Early Brinsley Schwarz was very much in this mode. Here's a song with an acoustic feel that would not have sounded out of place on a Poco album:
Eggs Over Easy, "Runnin' Down to Memphis"
Here's one that gives more of a sense of what the band might have sounded like in a pub playing rockin' good-time music for people who just want to have a beer and a laugh:
And sometimes they seem to be working towards a sound that goes beyond easily recognizable genres:
But the band never got anywhere. They knocked around for the rest of the 70s, recorded more material, some of which got released (for example the semi-legendary "I'm Gonna Put a Bar in the Back of My Car (And Drive Myself to Drink)", included here as a bonus track), but by the time they broke up in 1981 the pub rock scene they inadvertently initiated had already been overtaken by punk.
Next: Eggs may be over but Bees Make Honey…
Continue reading »