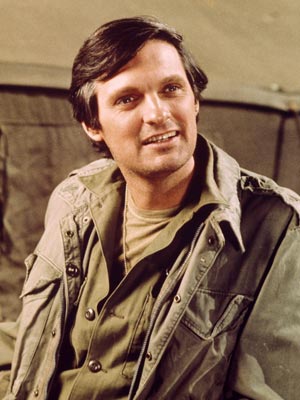 "I wouldn't join any website that would have me as a member…"
When I was a kid, the first show I can remember watching with regularity was M.A.S.H. M.A.S.H was huge in the '70s and the show's biggest star was Alan Alda, as Hawkeye Pierce, a womanizing anti-establishment wiseacre who lived to deliver a stinging one liner.
In 1977 I didn't know what a genius was. But if I did I would have been certain that Alan Alda qualified. A few years on I didn't think Alan Alda was a genius any more, in fact I had my suspicions that Alda was even a good actor. The reason? Groucho Marx. I had caught a Marx Brothers movie late a night and….Holy Shit…Hawkeye Pierce…stole his whole act from Groucho Marx…Alan Alda isn't a genius, he's a fraud! Well a few more years went by and I realize this is kinda the way the world works sometimes.I have since made my peace with Alan Alda. He's all right in my books. You know what they say about tragedy plus time, right?
Anyway, this got me thinking, have you ever been sold on a rock and roll Alan Alda, until you found the rock and roll Groucho Marx? Did you make peace with your rockin' Alda or do you still hold it against him?