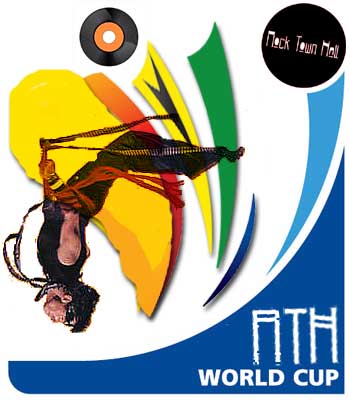 England pulls out pyrrhic victory over Jamaica.
In a major upset over Team USA, Jamaica will face England in the Finals of our inaugural Rock Town Hall World Cup of Rock 'n Roll!
The coaches, Mr. Moderator and bostonhistorian, know the drill by now. There will be no ties, so: have a third strike ready. You will pick up with the rosters you used to end the semi-final round of play. Remember: any artist substituted for is now OUT of play.
Coaches can submit their opening two strikes in the Comments section. If you want to play your hand close to the vest and/or would like to submit mp3s for me to post, please send them to the Commissioner: mrmoderator [at] rocktownhall [dot] com.
Thursday, July 8
England v Jamaica
Tomorrow (or Friday, depending on the length of the match) we make history!