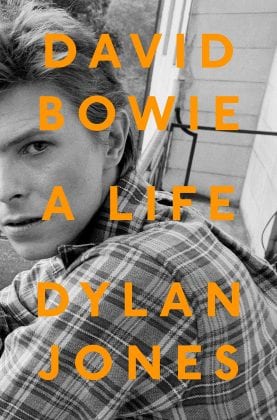 Townspeople, it's that time for cracking open summer music reading. My birthday just passed, which means I've got some new books piling up. I've been digging right into this oral history on David Bowie, listening to all the Bowie albums being covered as I read. So far, for all my complaints, I'm clearly enjoying it, but maybe in a bit of a "hate-read" way.
You may recall my longtime difficulties with Bowie. Despite the fact that I love 30 songs by him, he's just…not my kind of guy. The focus of this oral history is on his devouring – aesthetically, sexually – side of him. It confirms so much of the foreign – to my sensibilities – vibe I've always gotten from him. He seemed like he was so ambitious, so eager to create a persona – two qualities I actually don't have an issue with – but he wasn't doing it for himself, the way my natural music hero John Lennon seemed to be doing. Instead, he seemed to do all this to insulate his inner void, or whatever. I'm thoroughly enjoying this book, I am ashamed to say, but the story so far, through Aladdin Sane and his dumping The Spiders, is making me a bit queasy.
I'm curious to see if this rock bio can end without chapters on our hero hanging out with Phil Collins and Sting at exclusive Caribbean resorts. I hate when that happens.
What music reading do you have underway or lined up for the summer?