Rhythm guitar. It's a lost art. Go to any guitar store and listen to the people trying out guitars. Nobody is playing chords. I learned to play guitar from The Beatles' songbooks and only started playing lead much later. But these durned kids nowadays don't seem to understand the art of accompaniment, though admittedly guitar-hero disease goes back to the late '60s.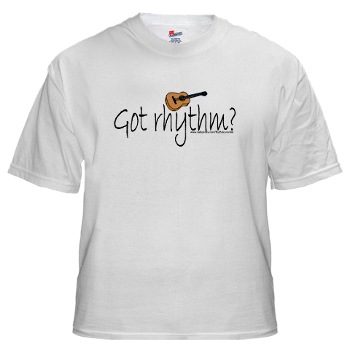 Get It!
In the punk era, lead guitar was kind of frowned on. And then in power pop/new wave music there was more of an appreciation of songcraft and more of a focus on rhythm guitar as a basic building block of great pop music.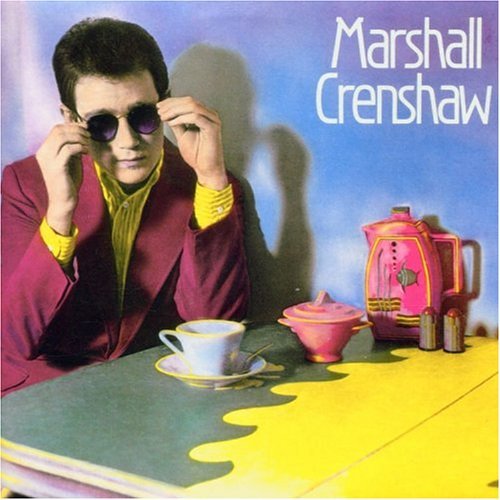 Self-titled
Marshall Crenshaw actually became a pretty accomplished guitar player, but on his first album the songs are more typically built on simple but effective rhythm guitar riffs. "Brand New Lover," the song that ends the album is a great example. It's open with a nice, funky riff; works through some very clever modulations; and generally gives off a genially horny urgency appropriate to its straightforward lyrical theme. Marshall needs a brand new lover. Rightnow rightnow RIGHTNOW.
Marshall Crenshaw, "Brand New Lover"
At the time lots of people wanted to cover Crenshaw's songs. Not long after his debut album came out, Texas rhythm & blooz chantooz Lou Ann Barton recorded "Brand New Lover" on her own debut album, Old Enough.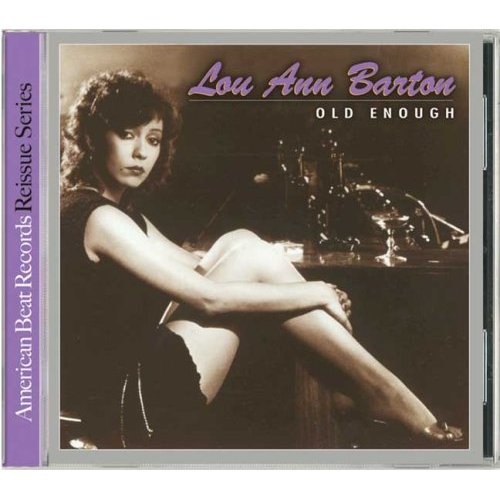 Yes, I believe she is.
The album was recorded in Muscle Shoals and produced by Jerry Wexler (and Glenn Frey, but we're going to let that go). Most importantly it was recorded with the Muscle Shoals rhythm section. A number of guitar players are credited on the album, including Frey and Wayne Perkins, famous for having played the lead part on Bob Marley's "Concrete Jungle" and for supposedly almost joining the Stones. But almost certainly it's rhythm guitar genius Jimmy Johnson we hear anchoring this version of the song.
Lou Ann Barton, "Brand New Lover"
The opening riff here is just awesomely funky. This is really Rhythm Guitar 101, even though it's not something you can really teach. I don't want to say Crenshaw sounds wooden by comparison, because there's certainly nothing wrong with his version, and obviously he came up with the riff itself. But Johnson adds a swing to it that Crenshaw just doesn't have access to. Now his part is doubled, with the each track panned left and right, but I don't think that's really where the rhythm resides. It's in Jimmy Johnson's fingertips. The rest of the rhythm section really brings the song home, and Barton's sassy vocal doesn't hurt. In fact it's interesting how a woman singing "I need a brand new lover" just has a different tone than a man singing it.
Anyway I think her recording is an object lesson in what a good rhythm guitar player can bring to a song. What are some of your favorite rhythm guitar parts? If an earnest young guitar player came to you, willing to forgo guitar-hero status and wanting to learn how to serve the song, what are the tracks you'd point him toward?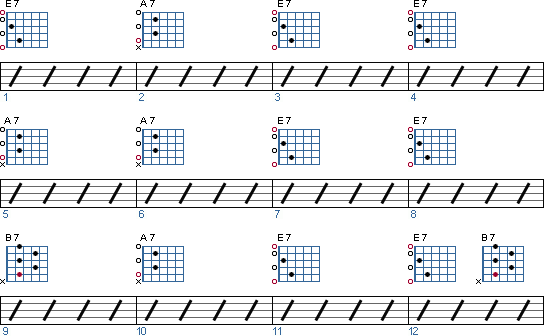 Once more — with feeling!