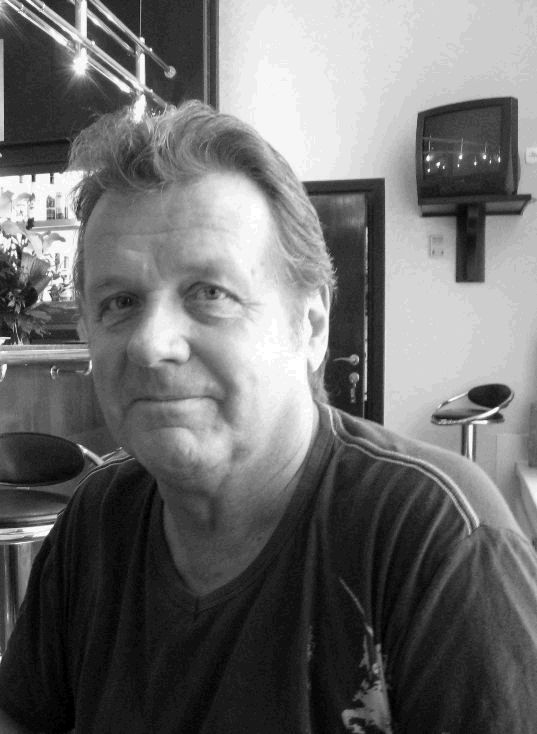 John Wetton: yet another good egg enters the Halls of Rock
Following a tosssed-off aside in a recent analysis/appreciation of a Lark's Tongue in Aspic-era King Crimson performance an immediate groundswell of support gathered around the previously inconceivable notion that John Wetton (Asia, King Crimson, Roxy Music, UK, Family, Uriah Heep, and much more) was the Sexiest Man in Prog-Rock.
To clarify, it's not that Wetton's good looks had previously been inconceivable but that good looks ever played a part in the brainy, challenging progressive rock scene. In the wake of this discussion Townspeople were polled, and between the results of nearly 1000 voters and a panel of rock experts, Wetton was officially deemed – once and for all – The Sexiest Man in Prog-Rock.
That's the silly part of the story. We managed to contact Wetton for his thoughts on this distinction ("I'm delighted to be deemed a cute pig in the litter," he replied). Better yet, he agreed to an interview with us. It's the following interview, one focusing on his musical experiences rather than beauty tips, that's the most appreciated thing to come from a silly notion and an unexpected encounter with Wetton and a broad swath of prog-rock fans.
As you probably know, if this is even your second day in the Halls of Rock, Rock Town Hall regulars tend to be deeply immersed in the music we've lived through. Musicians like Wetton, whose careers have woven through a broad swath of rock history, can be especially enticing as interview subject. We spend more time than the average person contemplating Rock's Big Issues, and who better to hear from than musicians who've straddled eras, genres, and band responsibilities? In the following interview, John Wetton provides insight on these issues and displays an enthusiasm for and confidence in his musical ventures and colleagues that I found refreshing. I hope you do, too.
RTH: How is your health, John, and what are you working on these days? Did I read correctly that been at work on projects with both Asia and Eddie Jobson?
John Wetton: My health is good, thank you—having survived (with enormous help on both counts) two life-threatening conditions, I'm being a little more circumspect, but still have a lust for life and a desire to enjoy the journey, regardless of the destination. I've just completed 50 dates with Asia–in Europe, USA and Japan—we complete the world touring for 2010 with a 5-date UK tour before Christmas.
I played 3 dates in Poland with Eddie Jobson last November, "for old times' sake." It was generally regarded as a UK reunion and was great fun, but we have no plans to extend that run right now. It was a terrific band–myself, Eddie, Marco Minneman, Tony Levin, and Greg Howe.

[NOTE: Mogul Thrash would spawn not only Wetton but two the founding members of Average White Band, which Townspeople also know as the band that gave us RTH hero Hamish Stuart.]
RTH: Your career must be a dream for writer Pete Frame and his Rock Family Tree books. The earliest band I knew of that you were in was Family, but I learned that you were in an earlier band that recorded an album, Mogul Thrash. The music sounds in the jazz-rock vein of Soft Machine and Colosseum. Prior to Mogul Thrash, were you already rooted in jazz and improvisatory music?
JW: I guess my name would have cropped up on many of Pete's Family trees, but I did most of my band-hopping in the '70s—since then I've done side projects, but the bulk of my work has been either with Asia or as a solo artist.
Jazz was never really an influence until I was in my early 20s, when I started to listen to some fantastic players–John McLaughlin, Miroslav Vitous, Herbie Hancock. My huge early musical influence from around age 5, was my brother, a church organist and choirmaster. Piano is my first instrument.
RTH: At the same time, you've also displayed a strong pop sense through your career. As a boy, were you more a Beatles or Stones fan?