A quick search on YouTube for "Steeler's Wheel" will support not only that Stuck In The Middle With You is the The Best Song That Didn't Do, but that there are quite a few folks who think that Dylan actually did it.
YouTuber "zepsloan" posits "I think it's hilarious that an entire generation of people who don't know much about music think that Stuck in the Middle With You is a Dylan song because of a single mislabeled Kazaa file." Seeing as how everyone in my high school thought this was a Dylan song and as how the closest thing we had to something called "Kazaa" was this-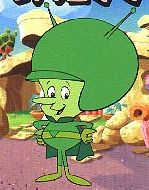 I simply believe this to be The Best Song That Didn't Do.

Kirk and Bones are outstanding in this video by the way, but Scotty looks like he's phoning it in.
Stuck In The Middle, may be the penultimate The Best Song That Didn't Do.
But just to show you that I'm not solely a definitive answer guy I'll offer this as The Best  Song That  Didn't Do. And this is fair warning to those of you seemingly newly-minted ZZ Top fans-
Don't watch unless you can handle the truth.