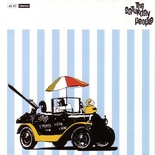 It's about time
Thought I'd share a few treats I've picked up over recent weeks. As usual, with the exception of Art Bears, a band I've long dug, I can be considered late to the party on these bands, but better late than never…
I'd read mention of The Glands whenever seeing if there was anything else to check out from that Elephant 6 scene. On eMusic, there was a review for an old album that Ira Robbins, I believe (or maybe Yo La Tengo's Ira) said sounded like what the Pretty Things would have sound like had they been from the South blah blah blah… Give me a break! It sounds like a more rocking version of most Elephant 6 stuff. Nevertheless. I like the album I downloaded. Wish I could give you more details, but that would make me a real rock critic!
The Glands, "When I Laugh"
I've been keeping an eye on The Saturday People's self-titled album from some time ago. It's funny, I'd heard songs from this album a long time ago and always liked them. There's also a reviewer for The Big Takeover whose taste in music and writing style I've always liked. One day I put it together that this writer was the leader of The Saturday People! I had to buy the album. It took me a couple more years to remember, but I'm real happy with this purchase! I think I read that the band has since broken up and the writer/leader has a new project. I'll try to catch up with that before this decade's over!
The Saturday People, "Find Out"
The Saturday People, "That Settles That"
The Saturday People, "No Matter Where You Are"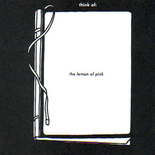 Eno approved
On eMusic I also saw some blurb for an album by The Books in which Brian Eno said it was the most interesting album he'd heard in ages, or something like that. After those U2 and James albums it's still hard to resist the temptation of checking out whatever Eno says he digs, so I checked it out. I dug most of it, especially the more instrumental tracks. Reminded me of something Townsman General Slocum might do.
The Books, "Tokyo"
The Books, "There Is No There"
Finally, Art Bears have always been my favorite setting for the noodlings of Fred Frith and Chris Cutler. For a "weird," artsy woman singer, Dagmar Krause is surprisingly appealing. This song ends with a pretty rocking exploration of The Power and Glory of Rock, a rare treat from this crew.
Art Bears, "In Two Minds"