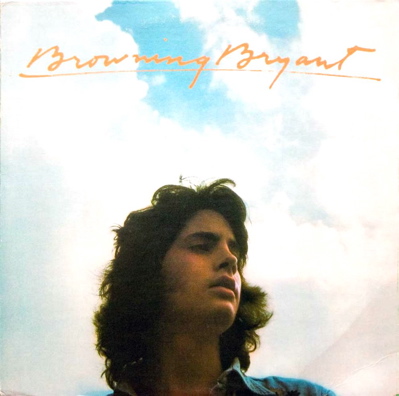 Portrait of the artist as a young man
Greetings, fellow seekers of the occasionally rare, the frequently unusual, and the always cheap! I have returned from my peregrinations with a noteworthy artefact that I thought you and the rest of the world might enjoy — Browning Bryant's eponymous 1974 release on Reprise Records. Why is this record worth listening to, you ask? Because it was almost entirely written, arranged and produced by Allen Toussaint at the arguable height of his powers — and because a large portion of it was performed by funky Crescent City residents The Meters!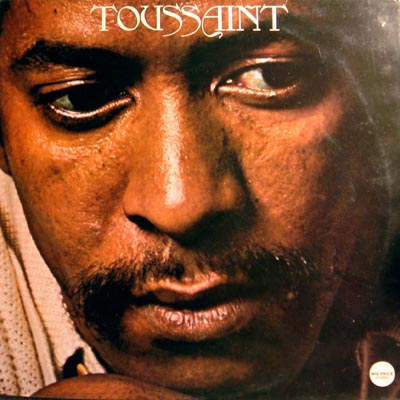 Portrait of the writer/producer/arranger as THE MAN
As you know, the purpose of the Thrifty Music series is not to delve into the rockeological minutiae of session detail — there are other, fine, even geekier sources for that information out there. I will tell you that this album was crafted by Toussaint while in the employ of Reprise Records as a staff producer, and was evidently the first record to be recorded at his own Sea-Saint studios. Why Reprise chose Toussaint to deliver a hit record for former child TV/country music B-lister Browning Bryant is anybody's guess, but there you go.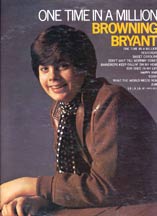 Will the real Browning Bryant please stand up?
As one might imagine, the comparatively weak link on the album is Browning Bryant. For the most part, his voice is a bit thin and precious for the material. And I've spared you the real needle-lifters on the LP, which essentially get worse the further you drift from Allen's strong guiding hand. (Note that I didn't upload the other strong track from the album, "Blinded By Love", as it's floating around the Internet already.) My thoughts on the tracks I'm sharing follow:
Liverpool Fool — fans of the Thrifty Music series may remember this track from the old list, where I posted it after finding an incredibly beat-up promo 45 in a junk store in rural Virginia. After falling in love with the 45, I began an intensive eBay search for the album, and managed to find it for one measly dollar, unopened! Thanks to the Internet, this album has since been discovered by hordes of Toussaint fans, and those days of cheap discovery are over. I believe the least expensive version of this album you can find now is a Japanese CD pressing that'll cost you $39 and up. Anyhow, here's my rip from my LP — literally the first time this (or any of these other tracks) was ever played on a record player!
I've said it before, but I just love this song — I have a hard time understanding why it wasn't a hit, for crying out loud! It's funky, swinging, pleasant, melodious… it's got it all!
Next up: This Is My Day — what a winner, and a huge triumph of pop music arrangement. Notice how the outchorus takes the track from dreamy, quasi-swamp psychedelia into foot-stompin', field-hollerin', biscuit-eatin' goodness. Brilliant!
You Might Say — once you get past Browning's inept soul ululations, this track really blossoms. Is it pop? Sure! Is it soul? Yeah! Is it funk? Yup. How about ska? Ska?! Well, yeah, that, too!
Leave the Rest to Molly — how many of you agree with me that this should've ended up on a Levon Helm album? Man, he would've knocked this one out of the park! In Browning's hands, it's a ground-rule double at best.
Anyhow, folks, there may be one or two other tracks worth listening to on the album, but these are the best of the bunch. As always, I'd be curious to get your thoughts here.
Salagahle,
HVB