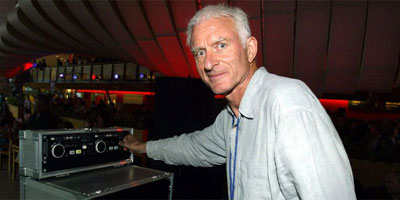 So rock's other big loss this week, the death of writer/DJ/indie label founder Charlie Gillett, has had me thinking about the title, if nothing else, of his classic early rock history book, The Sound of the City. The reason I stress the title is because I have a terrible memory and what I want to discuss may actually have little to do with Gillett's book.

Do you still hear the sound of the city in today's rock 'n roll?
For those of you who don't a thing about Gillett, I never got to hear his UK radio broadcasts, but as a DJ he was a legendary supporter of the Pub Rock scene and helped break artists who grew out of it, such as Elvis Costello, Graham Parker, and Dire Straights. He also founded an indie label, briefly managed Ian Dury, and probably played guitar on a Rolling Stones session following Mick Taylor's departure from the band and preceding Ron Wood's official membership. He would also be a pioneer in spreading World Music, about which I'm still playing catch up and won't pretend to know enough to get wrong.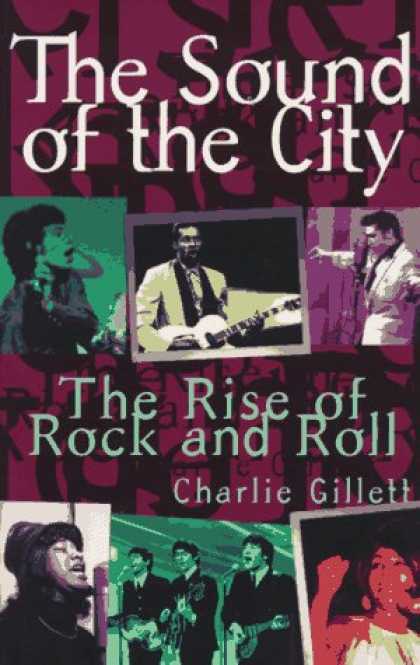 Although I'm sure to have gotten something scrambled regarding my memory of having read it, I can vouch for The Sound of the City: it's excellent – or at least I remember it being excellent. I last read it when I was a teenager, and if I have any memory left it told the tale of how rock 'n roll came together, as a stylistic array of musicians from various rural and small-town regions migrated to America's cities.
As I said, the title has always made an impression on me. Those who really know me know that I play up my "urban street cred" as much as any educated rock 'n roller. Yeah, I went to a private school (a Friends school, no less!) and was a snobbish outcast in my lower middle-class, rowhouse neighborhood, but I did grow up surrounded by concrete, bricks, classic American muscle cars, cops and union workers, the kids of cops and union workers, and dudes with thick Philly accents who played street hockey when they weren't having "keggers in the woods." My parents and grandparents and aunts and uncles have real Philly street cred, but believe me, I've got enough.
Whether the connection I recall making when reading The Sound of the City was intended or not, I seem to think that part of the book's premise was that rock 'n roll was a "city" music: it reflected the mixing pot of characters making and selling the music, post-war industrialism, crowded living conditions, concrete and bricks, and all that stuff I've always taken undue pride in having experienced. To me, that made sense. I think of early rock 'n roll rhythms, the subject matter, and the energy that was clear in large swaths of rock 'n roll, regardless of individual styles, through the punk era. Then that basis in "urban" rhythms seemed to drain out of rock 'n roll, becoming the sole domain of rap/hip-hop artists. Has "white flight" left us with The Sound of the Suburbs (not the band), with bands based in urban areas as likely to be playing bluegrass music as anything reflecting the sound of the band members' surroundings?
Over the years, a core part of my geezer's bitching and moaning about the constantly declining state of rock 'n roll music is that the form has lost its connection to the sound of the city. Whether this is a bad thing or not is not the issue at hand. What I'd like to know is, Do you still hear the sound of the city in today's rock 'n roll? Did you ever?
As always, along with considering the main topic I propose, feel free to correct my memory, criticize my presumptions, and so forth.
Here's a cool chat I found with Gillett.