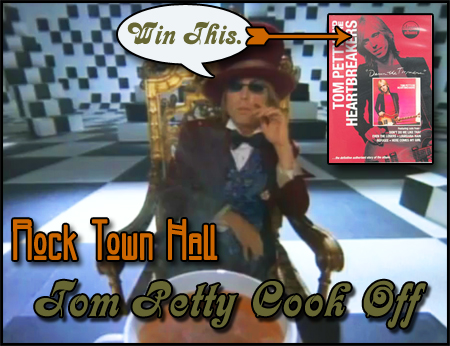 As part of Eagle Rock's ongoing Classic Album series of documentaries, Universal Music is distributing the new doc on Tom Petty's classic Damn the Torpedoes. Here's the trailer:
QTp1YNhAxSw]
And here's the pre-order link (official release date is 8/3), in case you end up being a LOOOOOO-SER.
In their infinite wisdom, Universal has provided 2 DVDs and 2 Blu-ray Discs for RTH to give away to our Townspeople! Hold on to your 10/6 hats, though, as it won't be easy.
In light of the great recent interview with rock 'n roll caterer Penny Rush-Valladares and the subsequent concept of an RTH cookbook (courtesy of Townswoman Ladymisskiroyale) AND the subsequent-subsequent posting of a first-ever recipe (banana pudding) being published here in the hallowed hall (thanks Penny)…We're having a cook-off for Mr. Petty and The Heartbreakers.
Four courses are to be served: appetizer, salad, main course, and dessert. The winner in each category will receive a DVD/Blu-ray of the documentary. Your submission can be conceptual or an honest-to-clapton recipe. It can be created for Tom or any of the individual Heartbreakers, or for the group as a whole. Feel free to enter in as many categories and as many times as you want.
Celebrity rock-chef Dave Navarro will have the final say.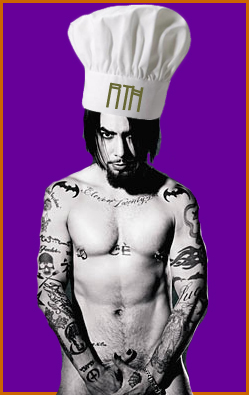 Ready-steady-go!