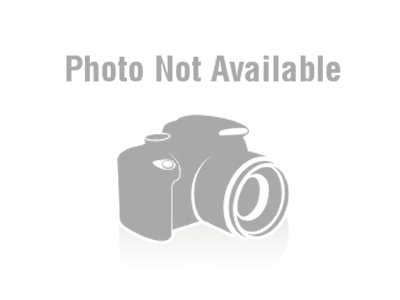 It's not like I'm near death or anything – or no more so than any relatively healthy soul walking around like there are thousands of tomorrows ahead – but as I age in this age of easy electronic access to our shared past, from YouTube clips of local tv ads from the 1970s to eBay auctions on forgotten toys to posted .jpgs of Xeroxed flyers from local band shows in the mid-1980s, I find myself continuing to chase digital flashbacks of a handful of images and tunes that are burned in my memory. Maybe some folks want to see God's face or the face of a loved one flash before their eyes before they themselves leave this life, but I want to see a couple of dumb things that matter to me for reasons I can't quite explain.
For instance, I came of age as a baseball fan following the horrible 1971 Philadelphia Phillies. The one bright spot on that lousy team was rookie centerfielder Willie Montanez, who hit 30 home runs, drove in 99 runs, and finished second in the NL Rookie of the Year voting to Braves' catcher Earl Williams. The child in me still smarts from my first baseball hero losing out to Williams for that prestigious award. More vital, the child in me, now equipped with YouTube and the billions of destinations on the Web, can't tell you how many hours I've logged trying to find grainy video of Montanez doing one of his two distinctive "hot dog" gestures: the bat flip he used to do while walking from the on-deck circle to home plate and the quick snap of his glove as a fly ball landed in its pocket. (Later, when he moved to first base he'd also snap or dramatically swipe his mitt as he caught throws from his fellow infielders.) "Willie the Phillie" would never again approach the stats he compiled in his rookie year, but the guy had style, style that you would have thought someone would have recorded, saved, and posted on YouTube. But, so far, noooooooooooo!
A musical Holy Grail that I continue to chase is the intro to the late-'70s/early-'80s syndicated music video show Rock World. It was on late-Saturday night airings of this show that I first fell for the likes of new wave artists like Elvis Costello, XTC, Lene Lovich, and Paul Collins' Beat miming to their latest singles against stark-white backgrounds. I can still find many of the clips by these artists that I first saw on Rock World, but after spending probably 12 hours searching YouTube and other spots on the Web over the last few years, I haven't gotten a sniff of the Rock World intro.
What's so interesting about the Rock World intro? you may be asking yourself. The theme music was nothing special. The graphics used for the credits left me with no lasting impression. For me (and my fellow Rock World devotee bandmates, Townsmen andyr, chickenfrank, and sethro) the sole joy of finding the Rock World intro it would be the opportunity to see the 2-second shot of some obscure fat, hirsute band called Supercharge aligned at the front of a festival stage and thrusting in rhythm toward the audience. As our high school band developed, a few years later, this 2-second image of Supercharge became the basis for our own "Supercharge" alignment. We had points in a couple of songs where we'd call out for the Supercharge alignment and then get a massive kick out of our in-joke and shared tv-watching history.
I've since found videos of Supercharge in concert, but they're horrible, kind of like Sha-Na-Na. On the Rock World intro it was just 2 seconds of these fat '50s revival guys rocking out to the Rock World theme song, which if memory serves was along the lines of the guitar riff in "Hit Me With Your Best Shot" or the original intro to MTV News or the old Craig Kilbourn Daily Show. Nothing remotely special, when taken apart, but pure magic when seen and heard in that intro clip!
If anyone ever comes across either the Rock World intro or photographic/video evidence of Willie Montanez's signature hot dog moves, please send them my way. Likewise, if you're still on the trail of a Rock 'n Roll Flashback Holy Grail – video, song, still image, interview, whatever – and want our help, let us know and at least one of us will make some time to get right on it. Thanks.