I just finished a nine-day drive across this great country of ours, and spotted a couple of things worth taking pictures of. Hopefully, these will amuse and/or inspire:
First, spotted in a roadside fireworks store in Indiana: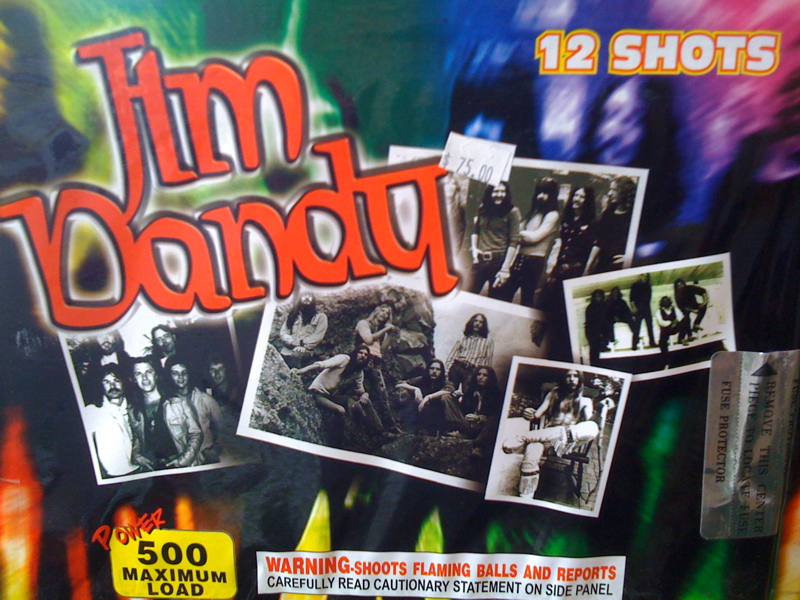 Southern boogie rock cruises to the Bahamas? No fucking way! But *this*? *This* is what I call an ass-kickin' cross-promotion. HELL, YEAH!
Next, a fine dining establishment on the outskirts of Mt. Horeb, Wisconsin: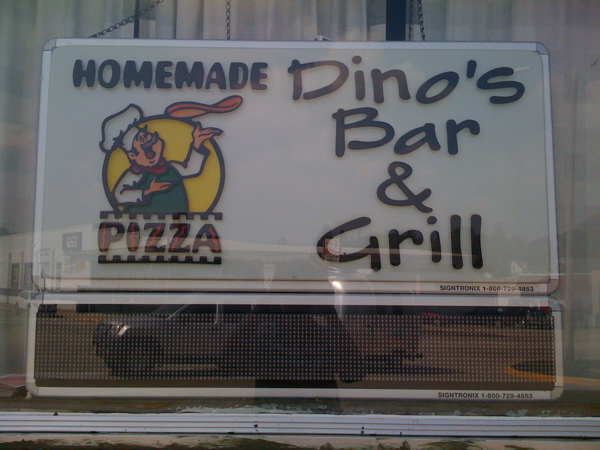 If you don't know why this restaurant is relevant to us here, consider your license to rock officially revoked.
HVB