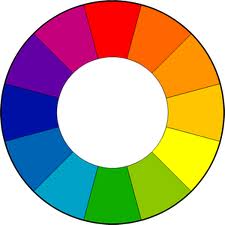 As an offshoot to the whole MBV thing, and the relationship between (bear with me) masterpiece and follow-up, I got to thinking of analogous album pairs.
On the color wheel, we have groups of color arranged next to each other, with a dominant color (such as red, at let's say 12:00), and then adjacent colors (orange-red at 1:00, orange at 2:00, red-violet at 11:00, and so forth).
I'm curious to know of such pairings with essential albums, and their follow-up or predecessor (as in the case of Sticky Fingers:Exile on Main Street). Are there pairs of albums, released in consecutive order, where one is the "acknowledged masterpiece" and the other is just as good, if not better, and you always listen to that one more often anyway.
Does this make sense? Give me a red, and an orange-red. I'll give another example. OK Computer (yes, watershed, that is known and accepted,and I love it) to Kid A (not as critically lauded, but damn, that's the one for me!).