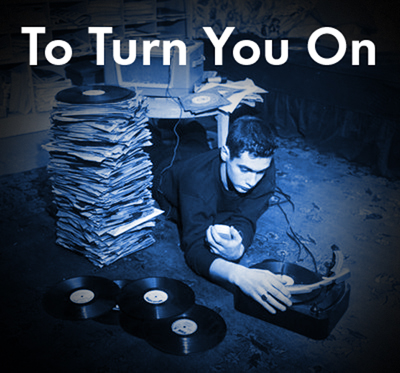 Noir is a term that gets used all to gratuitously, but the music of Tindersticks does indeed conjure shadows, rain-soaked alleyways, French cigarettes, and a concealed stiletto. This long-running and dapper Nottingham sextet stood distinctly apart from '90s Britpop, working their elegantly romantic, debauched gutter ballads and orchestral pop up to the present day.
Audio clip: Adobe Flash Player (version 9 or above) is required to play this audio clip. Download the latest version here. You also need to have JavaScript enabled in your browser.
Audio clip: Adobe Flash Player (version 9 or above) is required to play this audio clip. Download the latest version here. You also need to have JavaScript enabled in your browser.
They are theatrical, volatile, visceral, and louche, with singer Stuart Staples' rich baritone at the center of this confection. Think Lee Hazlewood, Nick Cave, Leonard Cohen, Serge Gainsbourg, and Dean Martin at his most slurred. Those vocals, in fact, may be a deal breaker for some listeners. It's a conscientious voice, spinning mumbled and miserablist tales of appetites and desires thwarted by alcohol, mistakes, betrayal, lies, bodily fluids, death, and regret. It evokes the literature of Raymond Carver, Flannery O'Connor, and Charles Bukowski.
Audio clip: Adobe Flash Player (version 9 or above) is required to play this audio clip. Download the latest version here. You also need to have JavaScript enabled in your browser.
Audio clip: Adobe Flash Player (version 9 or above) is required to play this audio clip. Download the latest version here. You also need to have JavaScript enabled in your browser.
The music is tightly wound, with melancholic orchestration, Stax soul, flamenco guitars, spaghetti western horns, Bernard Hermann stabs of violin, and Blue Note jazz touches. The aggregate of the band speaks softly, but carries the stab of cynicism, fatalism, and weighty moral ambiguity–the burden of mules, a carnival of lost souls.
Audio clip: Adobe Flash Player (version 9 or above) is required to play this audio clip. Download the latest version here. You also need to have JavaScript enabled in your browser.
Audio clip: Adobe Flash Player (version 9 or above) is required to play this audio clip. Download the latest version here. You also need to have JavaScript enabled in your browser.