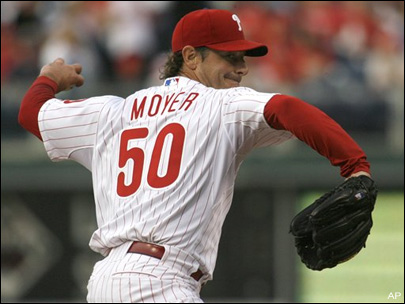 Happy birthday to me. I have turned 50 years old.
50.
Before receiving my AARP card a couple of weeks ago, I had been thinking my 50th birthday would mark the beginning of my middle-age period. Statistically speaking, though, I should have gone middle-age crazy 10 years ago. I'm two thirds gone if I'm reasonably lucky. Shit.
Saigon…shit…
So, I've blown my middle-age period feeling like an overweight man in his early 30s, but with the frequently curmudgeonly attitude of a septuagenarian. No sports car. No hot tub. No Tommy Bahama shirts. No island getaways. No golf. Just more records and guitars and rehearsals and recording sessions and baseball games and family and friends and food and Dugout Chatter on Rock Town Hall. There could have been worse ways to spend one's 40s.
I'm 50, and despite the aches and pains of my first season with neighborhood friends in an over-35 baseball league I'm in consciously better shape than I've ever been in my life. Even when I was a kid and playing sports as frequently as the day allowed, I only played to compete. I was never conscious of my body and how prepared it was for whatever game. Stretch? Sure, when there's a close play at first I'll stretch like Willie McCovey. Jog? Only if the coach makes us. Lift? Sure, a hoagie or a cheesesteak—or both—to my mouth.
I wanted to share some really deep thoughts about reaching this milestone and how it relates to who I am as a music lover, but I've realized that no matter how happy I am with my life, when it comes to music I still hold to many of the same views about things that most people would not stop to consider. Even some fellow music lovers wonder how I can hold so deep a LOVE or HATE for specific musical details. Just last week my close personal friend and drummer, Townsman Sethro, was learning the arrangement for a new song with me when he stopped playing a rhythm on the ride cymbal and said, "Wait, you hate when I do that."
"What do I hate?" I asked.
"You hate when I do this," he said, as he tapped out a fancy, dancing pattern on the ride cymbal.
"Do I hate that?" I asked.
"You hate everything," he said lovingly.
It actually sounded good at this particular point in the song, so I told him to carry on with it, but to avoid not getting too cute. Only in rare cases, I suddenly realized, am I cool with what I consider to be a "cute" pattern on the ride cymbal.
Much is made about the kinder, wiser, gentler moderator I've become since launching Rock Town Hall with a group of like-minded friends in November 2002 (when I was only 39 and probably acting like a mature 26 year old), but time has not broken me of some of my didactic approach to musical experiences. On this, my 50th birthday, I will share 50 didactic thoughts on the first 50 musical topics that come to mind. Enjoy, learn, and thank you for your part in making my life about as much as I could have hoped it would be.