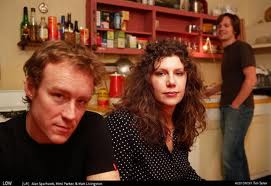 There's a mini-rock brouhaha going on in my hometown of Minneapolis about a festival concert over the weekend which included Metric, Sliversun Pickups, Bob Mould, and Low.
Low raised a bit of a stink with a 27-minute, 1-song "set" that they dubbed "Drone, Not Drones" — kind of a political statement. You can listen to the performance and read more about it here: http://blog.thecurrent.org/2013/06/the-audacity-of-low-what-does-a-band-owe-us-when-we-pay-to-see-them-perform/
This show was outside the Walker Art Center, which houses and hosts contemporary and performance art. I'm surprised people can get so worked up over a "slowcore" band like Low, especially at a festival event where you can just go get a drink or food if you don't like something and come back for the next act. I'm not a big fan of slowcore, but I've enjoyed zoning out to it at times.
The whole thing does raise a good question — have you ever gotten ticked off at an artist for a performance that was totally unexpected . . . or out of the norm for the band?
I've seen people pissed at Springsteen (Tom Joad tour), Neil Young (Greendale), and Dylan (pick 'em) — but they should have known what they were getting into on those tours. I've personally gotten pissed only a few times — John Doe, Marshall Crenshaw, and New Order — where I thought they didn't give a damn. How 'bout you?