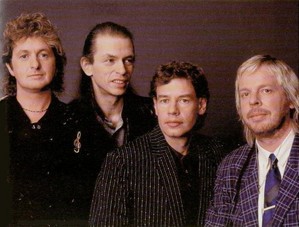 As a way of developing conversation around today's new poll, please feel free to expand on your answers to the poll here.
Which form of band name is the most reliable indicator that the music of said band will stink?
Band name is nothing but a city or state name (eg, Boston but NOT New York Dolls, in which "New York" functions as a modifier).
Band name is composed of nothing more than three or more band members' surnames (aka, "law firm" format).
Band name is a phrase of four or more words.
Other, which I will discuss in this thread.