I know some of you manly men, those of you who have never for a one moment sized up another man's looks will cringe at this suggestion, but Eric Clapton is a fairly good-looking man. He always has been, and he has worked hard a developing and varying his sense of style, or Look, as we like to say.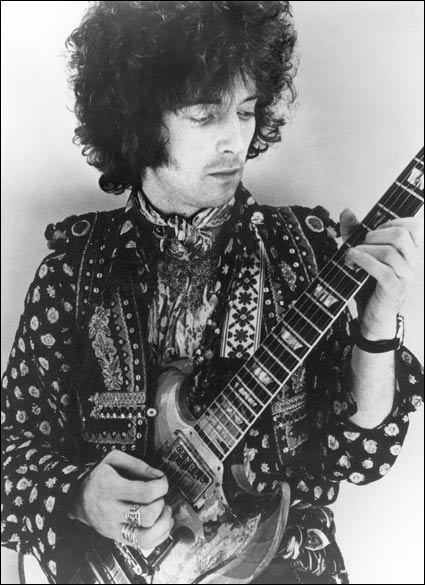 Clapton Gets Experienced
A great thing about Clapton's commitment to developing his Look, especially in his first decade, before he began to setting into his bearded gentleman addict/recovering addict Look, was his willingness to adopt guitars that best fit his current Look. Check out the matching ensemble he put together for this Yardbirds-period shot.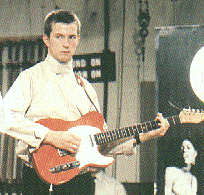 Teleclapton
Here's a guitar/Look combo that I'd never seen before. This one blows me away. I wish I'd seen this picture when I was much younger; I would have had more tolerance for the many bad recordings EC has made over the years.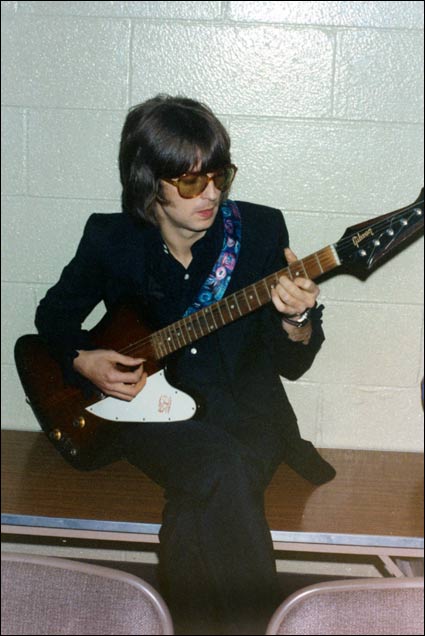 Awesome!
Even into the '70s he was working a pretty cool Look. You know this one.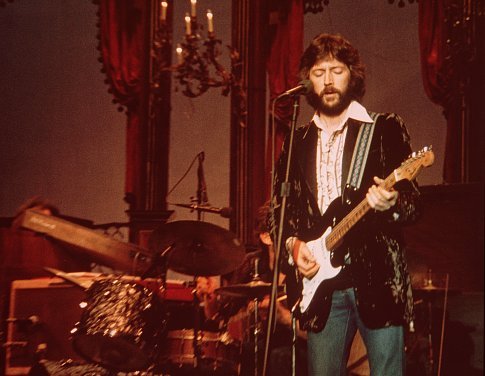 Cheesy but cool
If there's one thing we know about Clapton it's his deep love for da blooz! If there's another thing, it's the incredible pain he's endured. No wonder the man is so deeply attuned to the hellhounds on his trail. But I've come to the conclusion that the original burden on Clapton, his original sin, so to speak, was his role as the only good-looking guy in just about any band he played in. I mean, face it…
…his bandmates in Cream were dog ugly!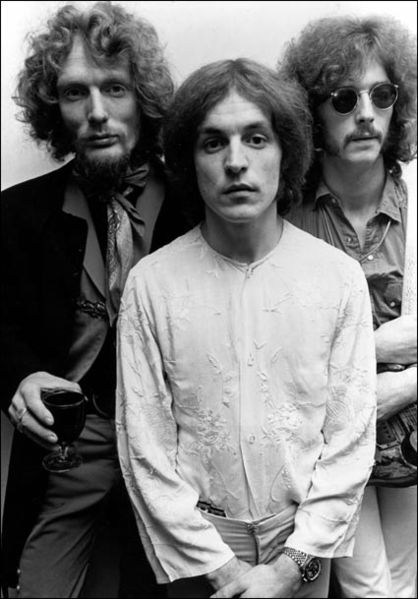 Clapton on the set of Straw Dogs
Jack Bruce and Ginger Baker look like a couple of leering thugs straight out of Straw Dogs. Can you imagine how much engery Clapton had to expend trying to project a Look that would not frighten women and teenage boys away?
It wasn't always this way. The other guys in The Yardbirds were decent looking.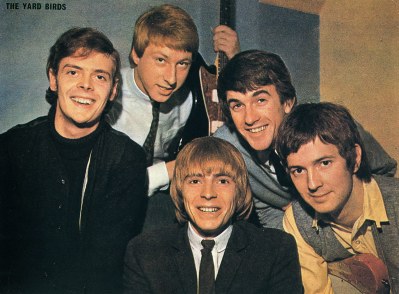 EC does it
But feeling constrained by the band's pop direction, Clapton struck out for the more authentic – and homely – John Mayall's Bluesbreakers.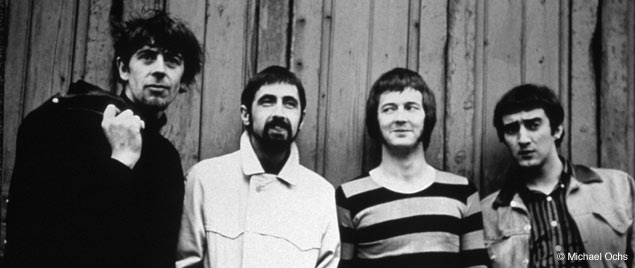 The blues burden sets in
It's no suprise that woodshedding and eventual heroin addiction would follow. The move toward Bruce and Baker only increased the burden on Clapton. These guys were so ugly that "God" was encouraged to take some lead vocal turns away from the much better singer Bruce.
Blind Faith, with the addition of no-longer Stevie Winwood, provided little relief.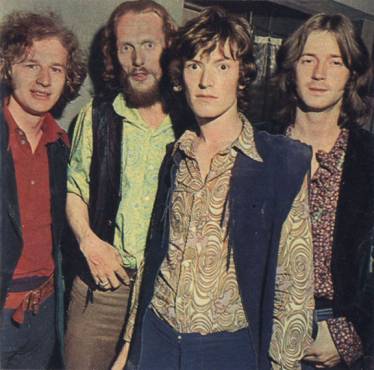 Clapton continues to carry the weight
Distraught and seeking alternate means to relieving the burden of being a relatively good-looking British blues musician, Clapton left his home country for the United States. Despite what you've read about him being turned onto Dylan and The Band, I'm pretty sure his real objective was to blend in with the generally heartier North American music scene. However, rather than hooking up with some American studs like Dennis Wilson and Gene Clarke, he fell in with some of our nation's homeliest musicians.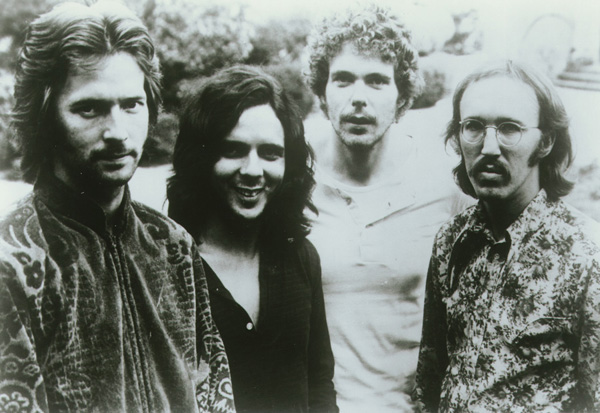 So much for improved nutrition and dental care
Derek and the Dominos were the Look equivalent of reaching bottom. Thankfully, Clapton would soon gain comfort and support by his fellow good-looking British musician friends, George Harrison and Pete Townshend, who'd nurse him back toward a better Look. After a brief spell hanging out with Harrison and the good-looking Delaney and Bonnie, Clapton would find the right hair length, the right beard, and eventually the right specs. It was a slow climb back toward mediocrity, but freeing himself of dog-ugly bandmates was the first, crucial step toward recovery.