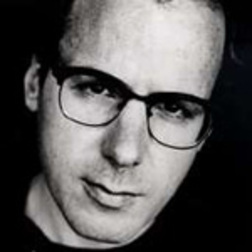 Get over it!
I went shopping this morning for an interesting box set for a friend who turned 50 today. He's a cool, smart guy and big Bob Dylan fan but not what you'd call a hardcore music nerd. His taste in the folkier side of '60s and '70s rock is pretty solid, though, and in recent years he's begun to dig deeper into a couple of previously obscure artists, like Nick Drake. He'll often ask me questions about new avenues he wants to take. About 2 years ago he wanted to check out The Who Sell Out, after reading the typical critics' darling hype. Of course I told him to go for it. He did, and he still brings it up now and then. He generally likes it, but it's taking him some work.
I saw a new Richard Thompson box set, Walking on a Wire: Richard Thompson (1968-2009), and I was reaching for it before I saw the parenthetical year span in the title. Dammit, I thought, I'm not supporting Thompson for all the crap he's released since hitching up with Mitchell Froom! Some of you may recall I usually dislike Froom's sparkling kitchen sink approach to production. It keeps me locked out from getting inside the music.

Get over it!
I've also got a beef with Thompson's beret, the way critics began fawning over his work just as it started to go downhill, and his comfort with readily expressing his droll sense of humor. Shoot Out the Lights is among the worst of the Richard and Linda Thompson album – the production is DOA – but almost no Thompson fan shares my opinion. Can't you people hear how much better their earlier albums are?
This is my cross to bear. I was such a baby, when I was out shopping earlier today, that I walked out of the store with no gift for my friend.
Later this afternoon, while looking over the full tracklist, I wondered if I should get over it. if I don't get hung up on discs 3 and 4, I thought, it's still the perfect gift! I went back to the store, planning on being a bigger man and buying my friend this box set. Then I took one final look at the tracklist and thought better of it. Of the five Fairport Convention selections, there's not enough of Sandy Denny's key vocal tracks. Richard Thompson wouldn't be half the critics' darling without Sandy Denny, his other Fairport mates, and Linda Thompson. The guy benefits from collaborators, from being a part of a band, and I don't think any solo-focused collection can do him justice.

I've had all my Richard Thompson-related albums sitting in front of my stereo for months. I've been meaning to burn the songs I really love and make my personal killer comp. I've been thinking this will allow me to come to terms with all the beefs I've had with Thompson since excitedly placing the needle on Shoot Out the Lights and then feeling letdown, since buying the first of those Froom-produced albums, since hearing him interviewed on NPR about his cover of a Britney Spears song – most likely while wearing that beret! Man, I've got to get around to burning those killer tracks and appreciating all that's great about Richard Thompson. I've got to get over it.