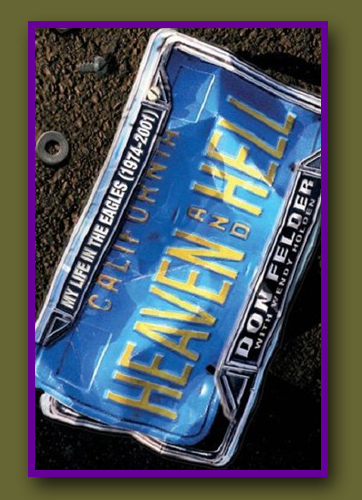 Wiley Publishing recently contacted The Back Office with a request that review their upcoming release of by Don Felder and celebrity biographer Wendy Holden. Our request for an interview with Mr. Felder (we even told them we had a correspondent in Australia) was politely responded with an offer for a free review copy of the book. We don't even have to return it!
RTH lurker, avid rock bio reader and spouse of The Back Office, took on the task of summing up this Topanga-tinged tome.
There is suffering even if you are a '70s rock star …well, in a rock band in the '70s…Don Felder was never really allowed to be the star of The Eagles because Don Henley and Glen Frey sucked all of the oxygen out of that jar.
is Felder's co-written autobiography of his rise from dinky Florida house without air conditioning to Malibu Beach House and then back again to one-bedroom, post-divorce apartment. I've read almost every rock autobiography and biography that I come across, and many share the same cycle:
Rags to riches.
Then rags again for awhile.
Then, not so many rags.
Many riches.
Lose all the riches, usually due to blow or legal fees.
Then Reunion tour.
Don Felder got fired in 2001, though, after Hell Froze Over. His manager, who also managed all the other Eagles, let him know over the phone that his services wouldn't be required anymore. Ewww…almost like he was temping at Manpower.
Life in the Eagles sounds like hell. They shoulda all been banking their massive paychecks and counting the days until retirement arrived. Various forms of anesthesia helped everyone through the moments they were required to spend together.
Felder says that a good home life with a wife and kids helped him gain something to return to when he wasn't touring or recording, but I couldn't help but imagine how independent a wife would have to be to raise four kids without him around. When he was at home it must have been like having a guest in the house. His wife got a life, so he called her and fired her over the phone. Ewww…almost like she was temping at Kelly Girl.

A few interesting Don Felder facts;
Don Felder taught little Tommy Petty to play.
Don Felder wrote the music to Hotel California in his Malibu Beach house while wearing socks and moccasins.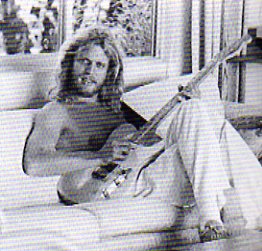 Don Felder drove Joe Walsh to rehab.
Don Felder says that Jerry Brown was "alright".
If you're an avid reader of these types of things, there isn't much new here. Different names. If you're a big Eagles fan, you probably already own it.