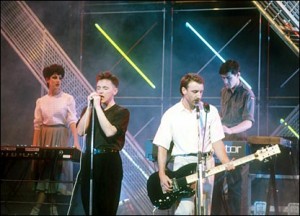 OK, maybe not a dedication but an observation from our fellow townsman, hrrundivbakshi, who is in the UK. He texted me last night with this request:
I'm in the UK at an otherwise totally irritating massive rock festival. Despite my dire immediate artistic surroundings, I have to say my eyes have been opened by one band in particular. Since the internet is basically unavailable on the Isle of Wight, please post this two-sentence concert review:

Holy shit — New Order is amazing. Who knew?
Favor done, my friend.