Let's kick off Once and For All February with a subject that hits on a large segment of the Hall's demographic, involving a favorite band, Rock Superpowers, and the all-important issues of Look. Let's determine—once and for all—The Beatles' Coolest Collective Look.
The nominees and the RTH People's Poll follow…after the jump!
Collarless Suits. What's more classic, more Beatle-esque than the original collarless suits? Next to the moptop hairdos (and the music, of course), those suits are most responsible for putting the band on the map.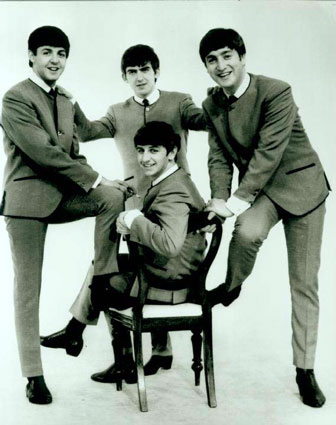 Sgt. Pepper's. What's more classic, more Beatle-esque than the moustachioed Sgt. Pepper's Look? Any Beatles tribute band performance builds to a crescendo once the vaguely Beatles-looking members come back from a brief intermission in their colorful silk military suits and glue-on moustaches.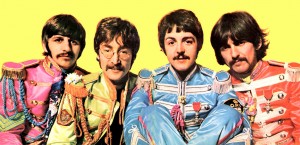 Rooftop Concert. The rooftop performance Look is heavy, man. Hair is blowing in the wind. Facial hair is in need of that snazzy electric razor favored by Adrien Brody, André 3000, and the Spanish guy from that overlooked gem of a movie The Science of Sleep. To top it off, they're wearing a mish-mash of women's fur coats, raincoats, green jeans, and proto-hipster sneaks!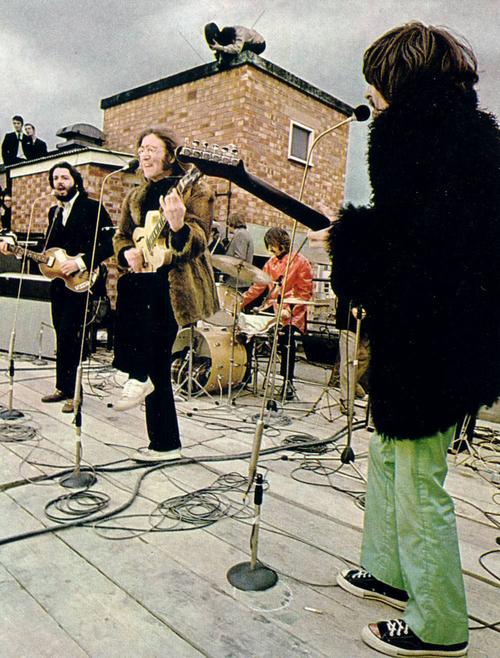 Stoned Soul Picnic. The Rubber Soul album cover photo shoot caught the band on a day when they probably needed a haircut, but someone must have watched the weather report and realized that low humidity would allow for one more day of stoned shagginess.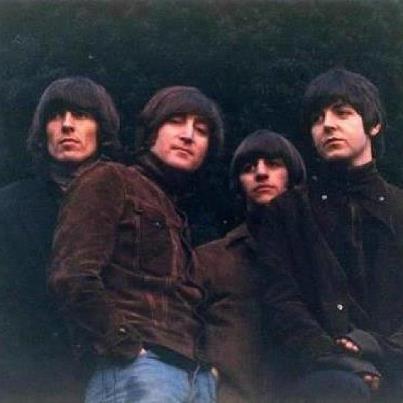 Richard Avedon glossies. Fashion photographer Richard Avedon's White Album glossies capture a unique perspective on the boys: they are both immersed in their hippie-dom yet cleaned up and glammed up just enough to show their original guise as the fresh-faced lads they had been just a few years earlier.

Runners up (not eligible): Leonine (ie, when all 4 Beatles were bearded, which I don't believe was ever captured on camera simultaneously); Walrus/Eggman costumes; Beatles Dress Up Like The Band (ie, Beatles Again album cover)…
Voting runs through the month of February 2013!
What's the Beatles' Coolest Collective Look?
Stoned Soul Picnic (46%, 22 Votes)
Rooftop Concert (33%, 16 Votes)
Richard Avedon Glossies (17%, 8 Votes)
Collarless Suits (2%, 1 Votes)
Sgt. Pepper's (2%, 1 Votes)
Total Voters: 48

Loading ...