This is my favorite part of the story. I first heard the Tyla Gang on Hits Greatest Stiffs, the compilation of the first 11 singles on Stiff Records.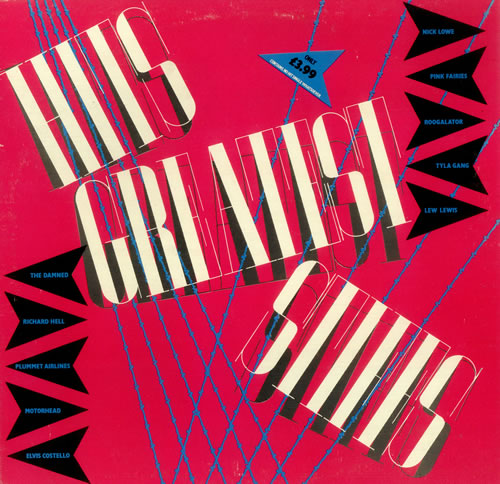 If It Ain't Stiff…
It came out in September of 1977, but I must have gotten it sometime in 1978. At the time I guess I thought of this stuff as punk rock (and it does have The Damned's "Help" on it), but I now know it was mostly pub rock. Here are Tyla's two tracks:
These are quite different from Ducks Deluxe stuff, kind of ZZ Top by way of Safe As Milk. Stiff specialized in the oddball, but this was out there, and I was smitten. This collection, and its successor A Bunch of Stiffs, ruled my world in those days.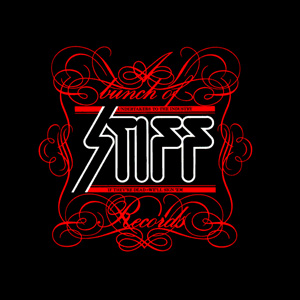 …It Ain't Worth a Fuck
His song "The Young Lords" was on that second comp, and here's the Tyla Gang playing it on German tv in 1978:
And this brings us to one of my favorite albums…
Tyla Gang at their best
This album originally came out on the Berserkeley label, for some reason, in 1977. I remember being very happy to find it as an import maybe a year or two later. Remember how the sleeves on import LPs were floppier than the heavier cardboard on American LPs and how that just added to their allure? I love everything about this record. It has the classic lineup of the band, with guitarist Bruce Irvine, who is a fine lead player, and he drops some tasty slide on quite a few of the songs. And here's a nerdnote I don't need Wikipedia for – the rhythm section was Brian Turrington (bass) and Mike Desmarais (drums) of The Winkies, the band that backed Eno on those strange tracks he recorded between Roxy Music and Here Come the Warm Jets. They also played on the Island-era John Cale albums, and Turrington played here and there on Eno's other early albums as well as Manzanera's Diamond Head. It's a weird example of the pub rock world intersecting with the art rock world.
The band had been touring steadily when they recorded the album, and they're very tight.
Tyla Gang, "Don't Shift a Gear"
This is mainstream rock music, but dripping with personality and panache, though it was only successful in Europe.
Tyla kept his sense of humor, but he also expanded his emotional range, and he finally mastered the ballad, including this very affecting song which ends the album.
Tyla Gang, "Don't Turn Your Radio On"
I'll resist the temptation to post all the tracks here, but the album is very consistent. Unfortunately I can't point you to YouTube to listen to it (isn't it weird how YouTube has become a copyright-free jukebox?), though it looks like you can listen to all of it on lala.com. Yachtless finally came out on CD a couple of years ago, and the great thing is that the reissue includes a batch of those oddball Stiff singles as bonus tracks. It's kind of expensive as an import CD, but Amazon has it as a very reasonably priced mp3 download.
As I said, Tyla was a real character. I love this photo of him, which I think may have been the (back?) cover of one of his singles.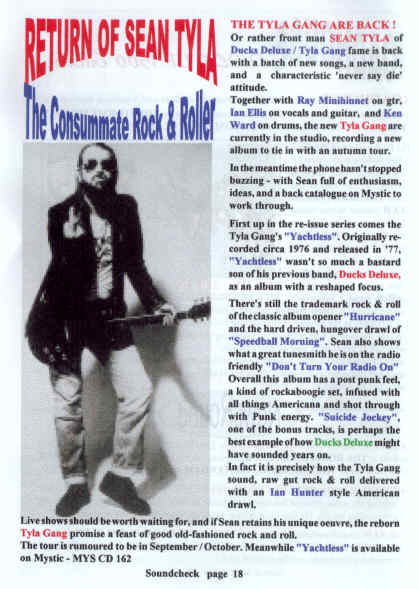 Tyla Gang is No. 1!
He wasn't a punk, but I think he benefited from the punk's attempt to expand rock's possibilities. He made a bunch of other records, more American, even Californian, sounding, intermittently fine, but things never came together for him again like they did on Yachtless. In addition to touring Europe recently with the reconstituted Ducks Deluxe, Tyla has announced a similar tour with the classic lineup of the Tyla Gang for this summer.