RTH: I don't think I ever noticed before that you did some of the engineering of The Jam's All Mod Cons. How did you arrive at that change of pace? They never struck me as a band that could easily kick back and kick up some good-spirited trouble, the way the Stiff-related bands seemed and seemed to express in their music. Did you do anything else with them?
RB: That session started as a test. The Jam asked me to work on two successive albums with them, but my manager told them no! (I would have loved working with them, and I still have no idea why they were turned down). I really enjoyed that session… Paul Weller was – and is – a great talent.
RTH: Do you have any memories of producing The dB's' "Judy" single? Were you planning on doing more work with them?
RB: I thought they were a pain in the ass, and they certainly didn't like me much. A little talent coupled with an grandiose ego. I wasn't asked to make the album!
Mickey and Peter were great to work with, but the short one… !
RTH: What's the story behind Blanket of Secrecy, a mysterious band you recorded one album with in 1982?
RB: It's a secret! (It was my band… it would take several pages to explain here, and I can't be bothered.)
RTH: Once Costello stopped working with Lowe, Lowe stopped working with the Rockpile guys, and The Undertones stopped working with you, I missed seeing your name on the credits of albums I was buying. Then you popped up as producer of The Monkees' 1987 reunion album, Pool It! How did this come about? Were you a fan of their music as a boy? Were they allowed to play their own instruments on this album, or were they back to their pre-Headquarters days of only singing on their own releases?
RB: I got a calll at home one day, from Mickey Dolenz. I have to say I hung up thinking it was a joke! Anyway, he came over to see me and told me he loved East Side Story, and would I be interested in working on their new album. You bet I said yes! It turned out to be a very painful experience. I spent six months in LA wishing I had never started. Mickey and Peter were great to work with, but the short one… ! Not an album I am proud of, apart from a few songs which kinda worked out.
RTH: Can you listen to your old recordings, or after all the hours in the studio and dealing with the band members, have you had enough?
RB: Once I finish an album and it's mastered, I tend not to listen again for some time. I mean years. But I'm quite happy to go back to things now, most of what I have done I still like. Of course, some styles, don't hold up so well!
RTH: Is there a record you produced that's not as well known that you're especially proud of and satisfied with?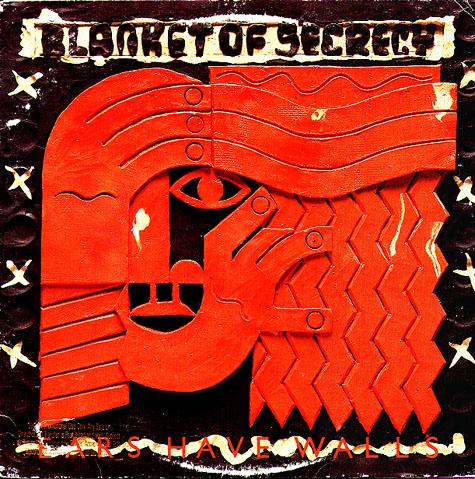 The cat's out of the bag!
RB: Blanket of Secrecy, Ears Have Walls.
RTH: Today you have your own artists management company, right? Can you tell us how you moved from producing bands to managing them? What skills carry over and benefit you? What new skills did you have to work the hardest to develop?
RB: I came across Tom McRae in a club. I made some demos with him and signed him to db/BMG. While I was looking for a manager for him, he asked me to manage him. I thought, why not. That was about 10 years ago. I bring my production instinct and my experience of working with artists over the past 30 odd years to the table. I have a pretty good knowledge of the business; I had my own production company with Epic in NYC for some years, and that taught me a lot. The hardest thing for me is having to work in a business which is mostly run and populated by idiots.
RTH: What do you look for in artists these days? Anyone you're particularly excited about?
RB: Talent and commitment. I'm excited about a lot of things, but I can't be involved with everything… My big favourites are Bell X1 and Samsa!
RTH: I know I've put you through a lot of questions, but we like to wrap up our interviews with a little game we play among ourselves now and then, Dugout Chatter.
I'll fire off some quick questions, some of them silly, and ask
you to give equally quick, "gut" answers. Here we go!