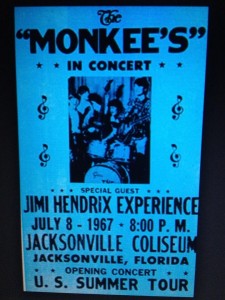 Ever been to concert where the opening act didn't really fit in with the headliner? Somebody tweeted the photo above and it made me think of the Ramones opening for Foreigner in the late '70s — I didn't to go the show, but a bunch older kids I knew did and they made fun of the Ramones — who they said basically got booed off the stage at the old Met Center. The Ramones tried to get the crowed chanting "Gabba Gabba Hey" — and the Foriegner fans were having none of it.
I once saw Ministry open for the Police — but that's when Ministry was more a synth pop band than the industrial rock act it morphed into.
Cat Power opened for Billy Idol last month at Wolf Trap near DC — to predictable results according to reviews. The Idol fans talked and drank beer during the Cat Power set. The Washington Post writer who reviewed the show compared it to the uncomfortable pairing of The Replacements and Tom Petty in 1989 at Merriweather Post. That doesn't seem so out of place now, but back then The Replacements were still seen as kind of edgy.
P.S. The Monkees are touring this summer — of course no Davy Jones but with Mike Nesmith.   For some reason, THAT really irritates me — maybe it's the heat.