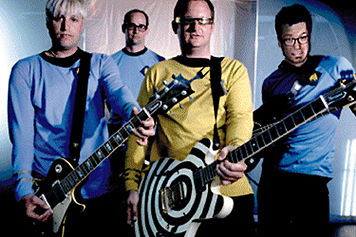 Not, in fact, The Hold Steady
It becoming like flu season now. Indie bar-band The Hold Steady have released a new album, Stay Positive, and critics have unanimously given it high, high marks. Don't believe me? Check out the album's Metacritic page, or this summary of the album's reviews. With extended pieces on the band appearing in places like Salon.com and New York Magazine, it's clear that they've become a rock band worthy of coverage by publications that generally do not give one lousy shit about rock bands.
All of this I find quite compelling, because I completely and totally despise this band.
I'll be honest. I saw them play Philly in 2005, found it enjoyable enough in a beery, noisy way, and headed to the merch table to buy a copy of their breakthrough Separation Sunday. About a month later, I'd had enough of their tuneless jock-rock twaddle, their boring, overrated fixation with hard-drinking Catholic kids and, especially, frontman Craig Finn's singular inability to stop bleating out the same arrhythmic note throughout the entire album.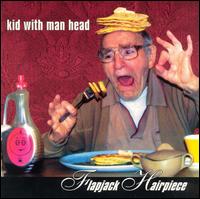 A Mostly Irrelevant Image
Also, many of my best friends worship this band, so there's that.
One more thing: Since those experiences, I've managed to wholly avoid any subsequent Hold Steady music (a testament, perhaps, to the fragmentation of American society). Please spare me any "Oh, you just haven't heard the right album, Oats" posts. This band doesn't need any more fans. Which brings me to the real crux of this post.
Why won't rock critics give this band a bad review? Yes, I'm basically asking the same question Mr. Mod posed regarding Peter Gabriel, even if I was one of the most vocal opponents of his central thesis that time. Let me explain.
Now, I'm not hurting for someone to agree with me. This is the '00s, after all, where the hate flows like fine wine, thanks to the internet. I've seen it on message boards and comments sections. I know I am not alone in my Hold Steady distaste.
You might find a bit of tempered praise, perhaps even disappointment in reviews of Stay Positive. But even these reviews denote a deep affection for the band. Matador Records co-head Gerard Cosloy famously derided the band as "later-period Soul Asylum fronted by Charles Nelson Reilly," which is awesome, though a little unfair to CNR. Cosloy is something of a tastemaker, but still not a rock critic. What the hell's going on here?
The rock press generally lives to hype 'em up and knock 'em down. Also, rock critics love to take sides. My boys Wilco have engendered deep divisions in rock-crit circles for years now, even with an album as easy-going as Sky Blue Sky. Why are The Hold Steady given free passes from these standard, perhaps even necessary, rock-press rites of passage? (See, guys? Like in Catholicism!) And how can this possibly be good for rock 'n' roll? Looks like The Cool Patrol is alive and well, and doing its to best kill any joy a curmudgeon like me might be able to salvage in these dark times.