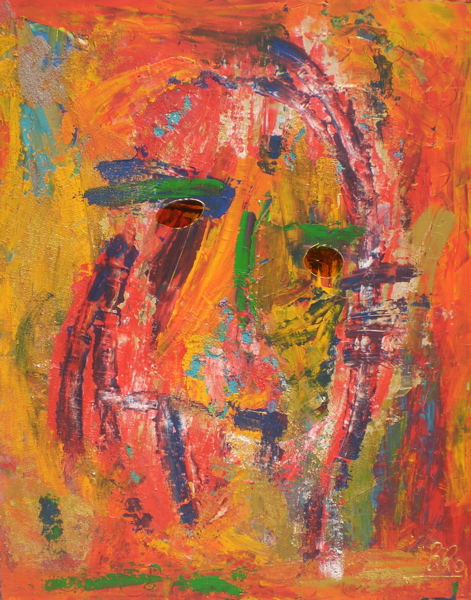 "Saint John Lennon," by Raphael Labro (courtesy of http://raphaellabro.com/).
Here's a helpful new addition to the RTH Glossary, originally courtesy of Townsman pudman13, if short-term memory serves.
Based on the critical Teflon of its namesake, John, the Lennon Pass describes the point when an artist is granted a critical "lifetime pass" for accumulated subpar works based on the emotional/spiritual/humanitarian connection rock fans have with said artist's landmark works and cultural influence. The Lennon Pass may be thought of as a form of rock 'n roll sainthood.
There's nothing necessarily wrong with an artist getting the Lennon Pass. Even music fans who do not particularly care for said artist may admit that the pass is merited. The Clash – and Joe Strummer in particular – are a band frequently cited for getting the Lennon Pass. If she hadn't done so with the surprising success of Easter, High Punk Priestess Patti Smith solidified her Lennon Pass when she returned from her 40 days and nights in Michigan, having established a family with Fred "Sonic" Smith only to lose him to cancer shortly thereafter.
Perceived martyrdom or any form of death, however, is not a requirement for the Lennon Pass – and I don't mean to make light of these losses. Despite being a curmudgeonly, overweight artist who's put out little of real interest in more than 30 years, Van Morrison holds the Pass. Bruce Springsteen is another frequently cited recipient; however, some non-believers go out of their way to question His worthiness. Heck, some rock nerds even go out of their way to tear down the works of Lennon himself.
In extreme circumstances the Pass, once granted, can be revoked. Lou Reed is an example of this, having finally had his Lennon Pass revoked after a career-full of failed attempts at spiting the Lennon Pass Committe when he started parading around with that new tai chi addiction.
Simply being an acknowledged Great Artist and/or wildly popular does not ensure the granting of the Pass. The Rolling Stones, for instance, lost all hope of receiving the pass once Mick Jagger crossed all lines of good taste by appearing on stage in football pants and Capezio slippers and then participating in the so-called "Rock Crime of the Century," Ja-Bo. Despite their best efforts in the studio and across Third World nations, U2 have been unable to acquire the Lennon Pass.