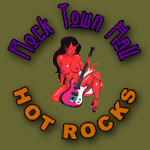 Greetings, seekers of the bizarre, the unusual, the extraordinary, and the incredibly cheap! I come to you after a long hiatus to share the results of a particularly fruitful scavenge undertaken this past weekend at the thrift stores around the nation's grand capitol.
During this excursion, I was lucky to find a small stack of vinyl 45s from Jamaica, obviously from a fan of the early- to mid-period "deejay" era in the development of popular Jamaican music. They're on extremely weird, poorly printed labels — and a few have no labels at all, substituting instead a hasty crayon scrawl simply saying "DJ," or (in the case of the most entertaining of the singles I've ripped for you tonight) the word "PUSSY."
Anyhow, the point is, these are some fairly ribald tunes. The density of the Jamaican (in one case, Trinidadian) patois is such that I feel you could safely play any of these at work without fear of prosecution — but they are spicy. So, as part of my ongoing effort to goose traffic statistics for my beloved Rock Town Hall (see easily porn-searchable headline above), I'm attaching them here for all to enjoy.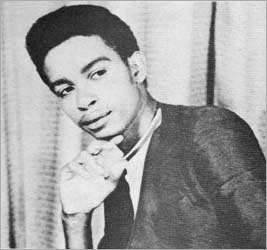 The first tune is, in my estimation, the best of the lot: a 1974 number by a young Max Romeo, entitled Pussy Watchman. 2000Man may get a particular kompletist kick out of this, as the InterWeb tells me that Romeo sang backup on some tune off of "It's Only Rock and Roll." But this is from very early in Romeo's career, and it's a good one. Check it out!

Next up, another ribald selection, this time from the extremely obscure 1970s DJ "Charley Ace." There's not even a track name listing on the label for this single (though it does sport a monochromatic label saying "SCORPION!") — but I choose to believe the song is called Do It Same Way, based on the moans and groans of the female lead in the piece. The InterWeb tells me, by the way, that Ace was gunned down on the rough streets of Kingston some time in the 1980s. RIP, Charley.
Last but not least, Trinidadian godfather of "soca" music, Lord Shorty, gives us all explicit direction in The Art Of Making Love. Again, I call 2000Man's attention to this tune, in which — towards the end there — Lord Shorty gives us some guidelines as to what we might expect from various races as far as their boudoir behaviors are concerned. I immediately smelled a "Some Girls" rat in the mix. But, whether or not Lord Shorty was ripped off by Jagger and company, I strongly urge all basement-dwelling, pasty-faced members of the Hall to heed Lord Shorty's advice. Dude obviously knows what he's talking about.
Anyhow, that's what I got for you this time around. Mod, Backoffice: if nothing else, please let me know how much traffic this effort generates!
Yours sexily,
HVB