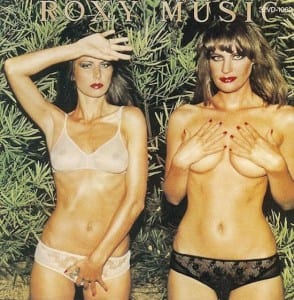 I cracked open the gatefold sleeve of my recent purchase of Eric Burdon & War's Black Man's Burdon and was greeted by this NSFW image. I was quickly reminded of a dozen other album covers featuring tasteful (and no-so-tasteful) nude shots, the most obvious being Roxy Music's Country Life.* With those 2 entries now out of the way, my guess is that there will easily be another 98 tastefully nude album covers for Rock Town Hall participants to identify, maybe 198 more. Front cover, back cover, and gatefold spread count. Inside record sleeves/CD booklets do not.
What do you say? Feel free to include a link to your entry, and as always, please discipline yourself to one entry per post (although your number of posts is unlimited). Go!
*Regarding the definition of "nudity" for purposes of this thread, although the models on the cover of Country Life are partially clothed and attempt to tastefully covering themselves, enough nipple and pubic hair are left visible to qualify. For purposes of this discussion, a cover showing nothing more than cleavage, side- or under-boob, butt cheeks with thong, or the clothed outline of an erect penis will NOT be considered. On the other hand, fully unclad (head to toe) cover models who tastefully keep their privates private qualify. However, simply tastefully topless (with naughty bits covered) shots will be open to debate.