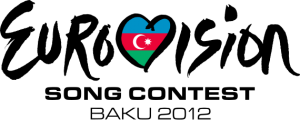 It's coming…
I have been watching the Eurovision Song Contest since about 1971, which means that, even allowing for the years when I have had other demands on my time, I have devoted something like a whole week of my life to the event.
Once upon a time, in a galaxy far away, there were a group of European countries, who just ten years previously had either been at war with one another, occupied by or occupying one another, or keeping out of it by pleading neutrality. An organisation based in Switzerland called the European Broadcasting Union put forward the suggestion that an international song contest should be held, primarily to test the limits of live television broadcasting technology, but also to promote international harmony.
And so in 1956, in Switzerland, seven countries tested the technology, and ever since then, on a Saturday evening in the Spring, Europe pauses to come together in a festival of music to unite the continent.
By the time I became aware of the competition, sometime around 1970 or thereabouts, it was well established, and the format had shown itself to be quite adaptable, with an increasing number of nations taking part. The national broadcasting organisation in each participating country is fairly autonomous, so I can only attempt to describe the Contest through a British pair of eyes.
I have a compilation of every winner since 1956 (including all four tied winners from 1969 – they ran out of medals and after the Contest had to go away and work out how to stop it happening again), which I have been known to play on long car journeys.
As a service to the Hall I have edited the highlights among the winners down to just under eighteen minutes. The sound quality is highly variable, but I am sure that this will be the least of the worries of some Townsfolk when faced with some of the music contained herein.
[audio:https://www.rocktownhall.com/blogs/wp-content/uploads/2012/03/eurocomp.mp3|titles=Fifty-Six Years of Eurovision in Eighteen Minutes]
Alternatively, here's Lulu.
Early in the year, each broadcaster selects, in whichever way it sees fit, an artist and a song to represent the country. In the early 1970s the British entry was selected through the Cliff Richard Show, with somebody like Olivia Newton-John, The Shadows (without Cliff), or Cliff himself singing a song each week and viewers would vote for the song they preferred, which would then proceed to the Contest. If I remember correctly, this was done by viewers cutting out a coupon from the Radio Times (the BBC's TV listings magazine, in existence since before telly – hence the title) and posting it to the BBC. This was in the days when British homes tended to have small black and white televisions, but tended not to have telephones, so it probably was the most democratic selection process available at the time. I remember my Grandma telling me in no uncertain terms that she wouldn't waste her money on the Radio Times, so I don't think we ever voted.
From very early on in its history, the Contest has been hosted by the winner of the previous year's competition. Every country works to put on a show more impressive than those which have gone before, a bit like the Olympic Games, which inevitably costs quite a lot to stage, but works quite well unless a country has a winning streak for several years. In the 1990s, Ireland won it 3 years on the trot, and again a couple of years later, and their Government were seriously concerned that the Irish economy would collapse if it had to pay for another one – at which point they decided to ensure that they selected a song which couldn't possibly win. This may at first glance appear quite straightforward, in a "Springtime for Hitler" sort of way – but doesn't always pay off. I'll get to the songs themselves in a bit.