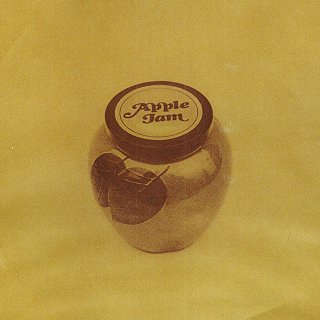 Sides 1-4: Good; sides 5-6: Mint.
In a recent thread on the worst song by a handful of Classic Rock artists, 2000 Man selected "Sad Eyed Lady of the Lowlands" as Bob Dylan's worst song from his prime recording years. The song constitutes all of side 4 of the otherwise classic Blonde on Blonde. My guess is that even among Dylan fans and fans of this album, those of us who own it on vinyl can claim a much cleaner, scratch-and-pop-free side 4 than any of the album's first three sides. At least that's the case for me.
I thought of two more albums sides that I'd bet my house on being much cleaner than any other side of what may be a frequently spun album in your collection: side 5 of George Harrison's All Things Must Pass and side 6 of George Harrison's All Things Must Pass, the "Apple Jam" sides. Unless you actually used these album sides rather than the album cover to clean pot, those sides look as new and clean as the day you bought the album, right?
So how 'bout it, what's your cleanest side of vinyl on an otherwise enthusiastically worn album?