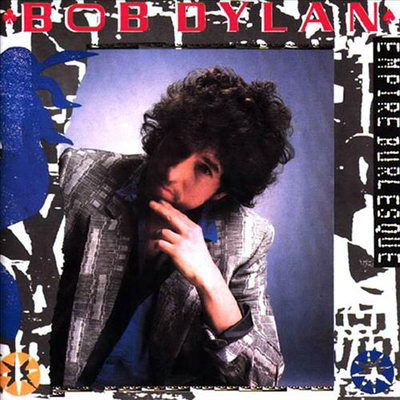 Songs from this album are not eligible for nomination.
Sometimes you learn more about people's taste from what they don't like than from what they do like.
Keeping that in mind, I'm asking people to post their choices for worst song by each of five key '60s/'70s artists. The only caveat is that the songs should be from the prime parts of their career (ie, nothing from Empire Burlesque from Dylan, no '90s Stones songs, no solo McCartney, and no live or otherwise alternate versions of songs.) I'm more interested in the "why" than I am which song people choose, so please back up your choices!
The artists are
The Beatles
The Rolling Stones
The Who
Led Zeppelin
Bob Dylan.
My choices follow the jump.

Beatles: "Long And Winding Road." Yes, Spector was a big part of the problem, as reasonably inoffensive acoustic versions will attest. But this song will always hold a special place in the back of my brain because it most clearly marks the point at which Paul no longer could tell the difference between his good songs and those that go way over the edge of cheesiness. It's directly responsible for "My Love," "Ebony & Ivory," etc…
Rolling Stones: "Dear Doctor." It always baffled me how critics who love BEGGAR'S BANQUET gave this stinker a pass. I often criticize the Stones for their sexism, but at least stuff like "Stupid Girl," "Some Girls," and "Under My Thumb" have some bite to them. This is just a dumb hillbilly joke with a cloying melody and unfunny Jagger mannerism. I can see something like this as a non-LP B-side, but to put something with such lack of substance on one of their truly great albums is proof that they didn't really care, if you ask me.
The Who: "Long Live Rock." In general, songs about rock and roll annoy the heck out of me, so that's an instant strike against it. But it's worse than that, an attempt at some kind of anthem with all of the pretense of any prog band and none of the substance. It also shows Daltrey at levels of self-importance every bit as bad as his worst singing on Who Are You ("Sister Disco" was a prime contender for this choice…)
Bob Dylan: "Joey." What in the world was he thinking? This song is so ridiculously wrong-minded that it even calls into question whether the superior "Hurricane" has any legitimacy. Not only is "Joey" on the wrong side of the fence, it's got a really weak chorus (the "blow you away" bit is particularly embarrassing). If you are going to drag a song out for 10 minutes, you should at least have the decency to make it more melodic than this.
Led Zeppelin: "Sick Again." This was my toughest choice, because even the songs I dislike by them generaly show some sort of creative spark, I think, and it wasn't really fair to list "Moby Dick" (all drum solos suck, and at least this one has a cool guitar hook before it gets to the sucking) or any of the truly godawful live versions on SONG REMAINS THE SAME (or else the live "Stairway To Heaven" would be my pick), so I chose this song, which has always struck me as a big piece of nothing.