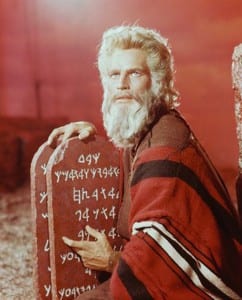 I'm looking for the names of people mentioned in the Bible. The rules:
The song must refer to an official saint or an actual person in the Bible (not just someone with the same name i.e. Abraham, Martin and John is not about the biblical Abraham).
The name can only be used once.
A song can only be used once.
Be sure to heed the 11th commandment "Thou shall not Bogart the thread" and limit your answers to one per response.
I will start off with Abraham from "Highway 61" ("God said to Abraham 'Kill me a son'; Abe said 'Man, you must be putting me on…'")