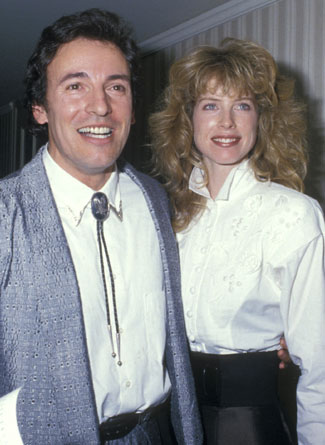 Warning sign.
Artist Toby Wetland pulls no punches with his depiction of The Boss' second fall. "Even with help, The Boss stumbled and fell to the ground once more," explains the artist. "This time Julianne was the tipping point, but not – I stress – the sole cause of his fall."
Bruce has seen death before, but now He can feel the profound weakness of disability and disease and aging itself, there on his knees, clutching onto the mic stand, under the weight of his Telecaster.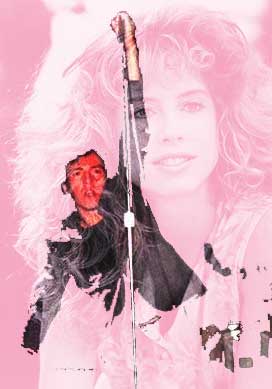 "Bruce Falls the Second Time," Toby Wetland (2010).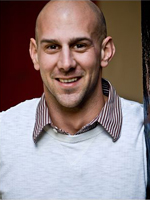 Toby Wetland