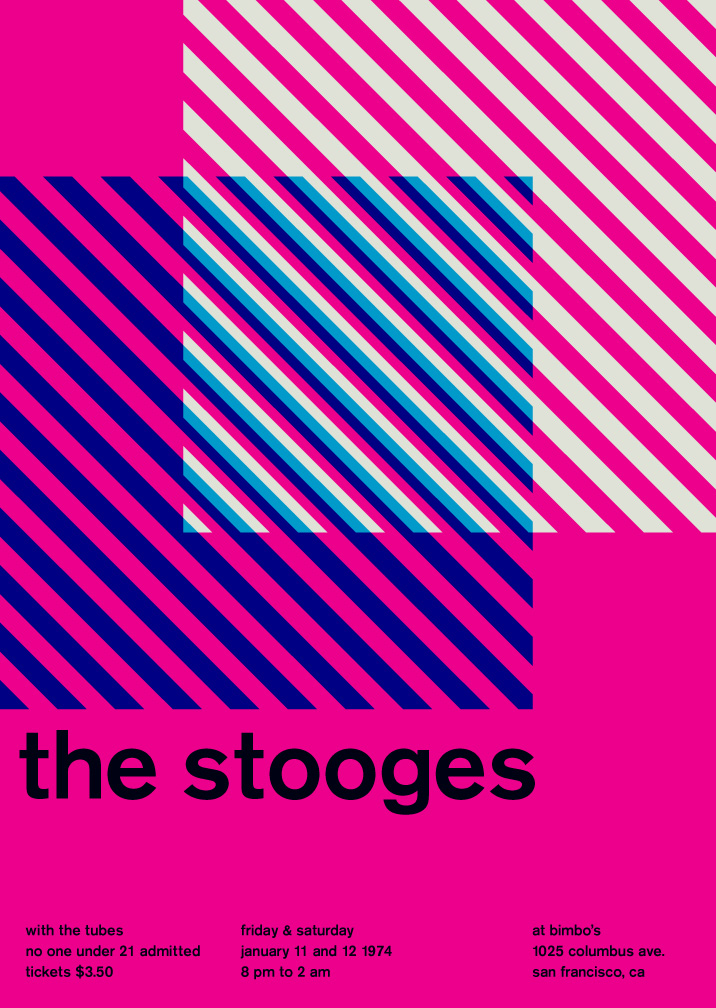 The work of graphic designer Mike Joyce is a marriage made in heaven: Typography and Punk. Joyce has transformed the d.i.y. flyers announcing punk and indie shows–the collaged, the Xeroxed, the disposable–and treated them to Swiss modernist style (anyone seen the documentary Helvetica?).
These posters, re-contextualized, visually engaging, and slightly humorous, are an homage to great gigs (see how many you've attended), and the formalized text and images that arose out of Switzerland in the '50s that focused on cleanliness, order, objectivity, and readability.
See the work here at http://www.swissted.com
They're all also available as an 11 x 14 book, with each page perforated so you can hang 'em on the wall.

Loading ...