RTH: Gutterball albums sound like a room full of guys having a blast. How did this project come about, and was it a room full of guys having a blast?
SW: It was amazing. It was everything you want in a recording session. And it wasn't meant to be a record. I had some money sent my way to record a Gram Parsons song [ed: "Christine's Tune" on Conmemorativo: A Tribute To Gram Parsons] and decided to do it with my pals who were, at the time, the expanded four-piece version of House of Freaks. They had just come off the road and were tight and firing on all cylinders. I wrote a bunch of songs, just for kicks, with Bryan Harvey and  we had some time left over after recording the Gram track. We had some drinks, played one take of each of these new, untested songs and went home. As the months went by, we all (and several labels as well) realized we had done something special and next thing  you knew, we were a band. But we never stopped having a blast and being motivated by nothing more than amusing ourselves and having fun together.
RTH: Allmusic.com calls Gutterball a "supergroup." I figure Velvet Underground labels are preferable to "supergroup."  If only for the Asia association, if nothing else.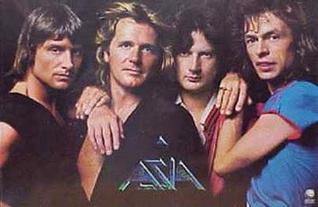 Agree? Or is there a picture of the you and the Gutterball guys that looks like this one.
SW: I don't think our hair was ever that spectacular.
RTH: This is the one project of yours, that I know of, that really interests me, but I've been unable to check out yet. Shame on me again. And again you have great talent with you: Scott McCaughey, Peter Buck, and your ongoing drummer (and wife) Linda Pitmon. I recently took my youngest son to Jackie Robinson day at Dodger Stadium. I told him you do a song about him and he wants to hear it. I'm actually watching The Dodgers play the A's as I'm typing this. I wanted to mention the project here though as we have a lot of baseball fans as members. Many of them are in Philadelphia, where you'll be playing on Saturday night. So the only astute question I can ask here is, Who's your favorite baseball team?
SW: I'm a Yankees fan, though I grew up watching and, at various times, digging the Dodgers. What can I say? I've always loved everything about New York City, and when I finally moved here 20 years ago, I wanted to be a fan of a local team. My NL team was the Dodgers so I had to get into the Yankees. They stunk at the time but things quickly changed and it seemed (and still seems) like I had hitched my post to a winner. It's a fun band with almost the same story as the Gutterball one above: debut album done quickly and just for kicks; unexpected and surprising interest follows; band remains great friends and does what we do just for kicks, love of the music, and the chance to hang out together.
RTH: Wait, I have another. I have friends in Philly. I've seen a game at the new stadium. I like many of the players. I even have a Phillies t-shirt! But there is one Phillie that I can't stand:
SW: Wow, it sure looks like he could have played Budokan during Bob's Christian phase in that outfit. The Phillies are sure having a tough year but something tells me they'll have a strong 2nd half. Hard to beat that pitching staff.