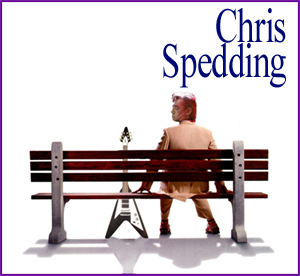 I've been everywhere, man.
At the risk of having this large chunk of rock stride the pond and pummel me with his Flying V, I can't help but think of Chris Spedding as "The Forest Gump of Rock."
It seems unflattering, but I really don't intend it that way. I'm not thinking of him as a borderline short-busser with high-water slacks. I'm thinking of him as a dude who has participated in an AMAZING amount of rock history and yet, other than weirdos like us, he's fairly unknown. (At least in the US of A.)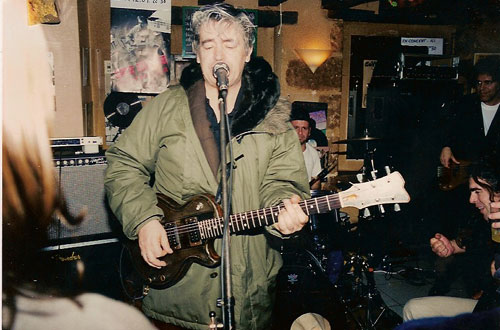 "It will be a cold day in hell before you get me to work with Zwol!"
Chris Spedding, "Motorbikin'"
I first read his name in college as I became enamored with Brian Eno's Here Come the Warm Jets and saw his name on the back as playing on "Needle in the Camel's Eye" and the "Paw Paw Negro Blow Torch". I had no idea then and not much more of one until recently that this guy has done a wee bit more than that.
Early on Spedding, with his band Battered Ornaments, played THE Hyde Park concert in 1969 that featured the debut of the Brian Jones-less Rolling Stones. Bridge that with being the producer on The Sex Pistols demos and you start to get an idea of the breadth of experience here.
He has worked with so many amazing people that I'll only list one for each letter of the alphabet (except x, y & z): Laurie Anderson, Ginger Baker, John Cale, Donovan, Drifters, David Essex, Bryan Ferry, Art Garfunkle, Nicky Hopkins, Kris Ife, Elton John, Dave Kubinec (featuring fifth Rutle Ollie Halsall), John Lodge, Paul McCartney, Harry Nilsson, Gilbert O'Sullivan, Pretenders, Dee Dee Ramone, Dusty Springfield, Johnny Thunders, Vibrators, Tom Waits.
His story is pretty damn cool and there's some great stuff on his website chrisspedding.com and a 2006 biography, aptly titled Reluctant Guitar Hero, so I won't belabor it. Rather I'll just let the man speak for himself as he responds to our questions.