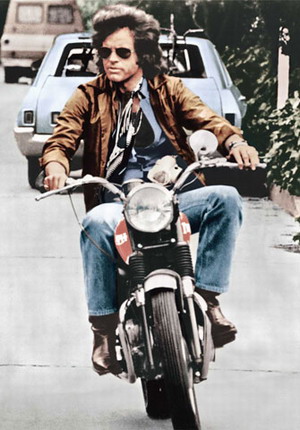 Cool shades!
Shades are supposed to be cool, right? Often enough in life and film they are cool. Because of this, one might think that shades in rock 'n roll would be Super Cool, but how often do shades fail miserably in the context of rock 'n roll?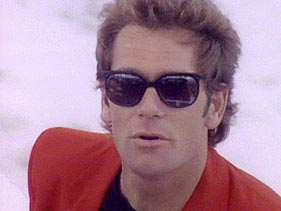 Ugh!
Great rock 'n roll shades make me think of The Velvet Underground and the shots of Brian Jones in big, Sofia Loren-style shades and Keith Richards tuning up in round shades in the gatefold photos of Big Hits (High Tide and Green Grass). Dylan knew his way around a pair of shades. Inscrutable. Vicious. Cool.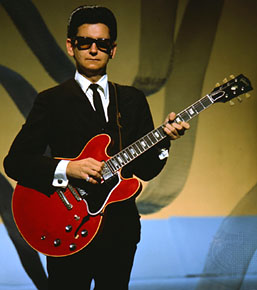 There but for the grace of shades goes Bill Medley.
The mystery-inducing quality of shades is best represented by Roy Orbison. The shades alone made Orbison, maybe rock's earliest rock star lacking any natural sex appeal beyond his voice, cool. Without the shades he's like the big, deep-voiced guy in The Righteous Brothers, Bill Medley – great voice, sure, but nowhere near cool.
Before we move on, let's look within. Musicians, surely you've tried taking the stage wearing shades. Has it ever been even halfway as cool as you'd imagined it would be? I bet not. Never has been for me. The lifestyle commitment is huge. You can't just decide to wear shades one night and come off looking Super Cool. In fact, I'd bet that statistics would prove that it's almost guaranteed that your big idea of playing a gig in shades will result in a lousy, disappointing show. Beware. Lord knows how many gigs the rare shaded greats had to play in shades before they got it right. Even then, a number of factors can conspire toward killing this seemingly foolproof fashion statement.