Beyond those two songs the man expressed a vague liking for "all kinds of music." One benefit of my father's lack of passion for music was that he let me listen to whatever songs I wanted to when we were in his car. I could switch to any station, come to rest on any song, and he'd keep his eyes on the road, not seeming affected by the songs I wanted to hear, possibly not even aware that I was seated next to him, gabbing away as I'm sure I did.
"Don't you love this song?" I might yell over the radio as Melanie's "Brand New Key" or Mungo Jerry's "In the Summertime" picked up steam.
"Mmm," he'd reply soothingly, his blue eyes peeled on the road.
Had he been part of my life a few more years, while I sought out punk rock songs on the dim signal from a college radio station, he wouldn't have batted an eye if I'd landed on Pere Ubu's "30 Seconds Over Tokyo" or X-Ray Specs' "Oh Bondage, Up Yours."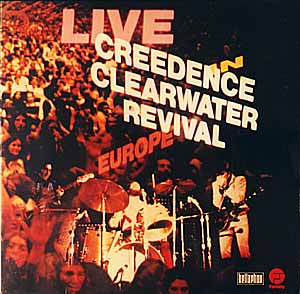 My Mom, on the other hand, had very defined tastes in music, and as the apple would fall when my sons were born, became easily bugged if I wanted to hear a song she didn't like. In the early 1970s, for instance, I couldn't get enough of the hits of Elton John. There was "Crocodile Rock," with its shades of Del Shannon's "Runaway." The song's remembrances of rock being young made me feel tapped into rock's rich past. In "Bennie and the Jets," when Elton's voice went an octave higher and the fake crowd noises entered I felt thrust into some retro-rock future. "Daniel" had a mystifying narrative involving a brother and, so I thought, blindness. It made me sad and feel protective of my baby brother. It still does and I still can't make out what the song's about let alone half of the words Elton is ever singing. Whenever I hear "Daniel" I want to call my brother and just shoot the breeze.
My Mom couldn't stand Elton John. Before Elton's music took on a dance feel with "Don't Go Breaking My Heart" and "Philadelphia Freedom," she'd make me change the station if I wanted to listen to an Elton John song. Or she'd complain the whole way through the song about how grating she found his voice.
Worse yet was hearing my Mom complain whenever the Beatles, my favorite band, came on the radio. "Nowhere Man" was sure to spur a song-length rant.
"Ugh," she'd begin, "I can't stand their whining!"
"And those thin English voices," she'd continue, "God forbid they could take a stand on something."
[Pause.]
"They remind me of your father."
By this point I'd wish she'd simply change the channel and spare me her angst, but she'd keep right on tearing the Fab Four a new one—and taking it personally: "This song makes me want to kill myself!"
She disliked almost all UK musicians, the Rolling Stones and Rod Stewart excluded. Those reedy English voices were like fingernails on a chalkboard to her ears. Or the sound of my Dad's voice.
Music was a big part of my Mom's life, as it was a part of my Uncle Joe's life. While my uncle spun Woodstock rock and gritty soul records by James Brown and Little Richard, my Mom favored the sophisticated soul of Dionne Warwick, Johnny Mathis, the Supremes, the Temptations, and Marvin Gaye. The lyrics of those records bolstered the aspirations of that hard-working, idealistic, Catholic school product. Looking back I imagine a generation of young adults floating on the desires wafting off the radio. How much velvet and heavy wood furnishings were purchased to tunes of Burt Bacharach and Hal David?
By the early-to-mid 1970s she was hooked on The Sound of Philadelphia (TSOP) soul artists, Barry White, and eventually (disco-era) Bee Gees. In the car we listened to the "black" stations. She owned a solid 100 or so albums, buying a few new ones each year. She'd sing along enthusiastically with her favorite songs, always a bit sharp. She'd cry along with the sad songs. And she loved to dance!
When our father was out of the picture and I was old enough to stay home and watch my brother, she'd go out disco dancing with friends, looking to meet the rare guy in a wide-collared silk shirt who "had rhythm," as she'd characterize her best dance partners the next morning. She still hates my father—really hates him in the way we're taught not to hate anyone—no matter how much time passes and how long he remains dead. She can, however, muster two compliments about the man: 1) he was a "sharp dresser" and 2) he "had rhythm."
She wanted me to have rhythm too. During my middle school years, as middle school dances and Bar Mitzvahs hit, she'd crank up that console and try to teach me a few of the period's happening steps. I loved hearing "The Hustle" as much as any budding music savant, but dancing was never my thing. I shudder at the thought of my incompetence and my extreme discomfort with the dance lessons. My Mom would glide across the living room like a true Dancing Queen, trying her best to show me how to lead, to instill me with some manly moves that I could work to my own advantage with the girls at school. No advantage would be gained. I had cement hips, and the act of dancing made no sense to me. To this day the only dance I imagine would be fun is a funky freestyle dance with my partner down the line on Soul Train.
Listening to records, on the other hand, always made sense, always gave me a sense of place. A few years later playing music made sense too. I'd get some rhythm on my guitar. It took me longer than most kids I knew to get an actual solid-state, all-in-one stereo/cassette player of my own. The hum from that old, green record player kept me chooglin'.