In their respective solo careers, Stiff Records original Wreckless Eric and singer-songwriter Amy Rigby have mined similar, down-to-earth, '60s-influenced pop material that's both open hearted and appropriately self deprecating. A few years ago they met, jammed together, and fell in love. Today they're married, living in France, on tour together (click here for tour dates), and set for the September 15 release of a joint album, Wreckless Eric & Amy Rigby.
A few of us had the fortune of meeting Amy in 2002, as she not only contributed an awesome cover of Jane Aire & the Belvederes' "Yankee Wheels" to a Stiff Records tribute album we curated (The Stiff Generation), but introduced us to some other contributors and flew to Hoboken, NJ to play a few Stiff-related songs at the record's release party. She was as cool and approachable as her music, and she had the foresight and good sense to wear a dress that matched the polyester shirt of our bassist, Townsman Chickenfrank. It's only fitting that we, once more, turn back to Amy for yet another Stiff-related introduction. The following chat with Amy and Eric was conducted separately, with one of them in an isolation booth, wearing huge headphones and seen only on a video monitor. This is the first time their responses will appear in one place. Enjoy!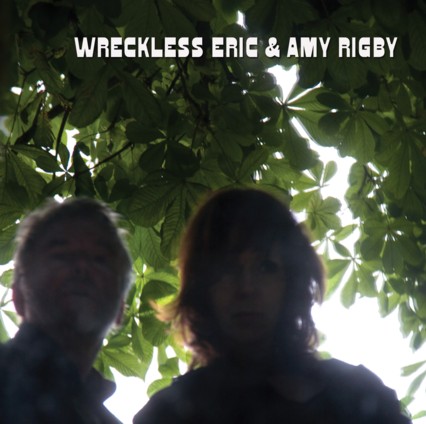 NOT Two Virgins…
Wreckless Eric & Amy Rigby, "Here Comes My Ship"
RTH: This Wreckless Eric & Amy Rigby album and tour is some way to celebrate a marriage! You were married earlier this year, right? How long have you been together? Did the two of you actually meet, as I've read, during one of Amy's concerts, as she covered "Whole Wide World"?
ERIC: We met in Hull, in a pub I used to play in when I was an art student back in the early '70s. It was actually the first place that I ever played "Whole Wide World" in public. Amy sang it and the promoter shoved me on stage to help out. The song went round the world and did the work for me! I don't think the album is a celebration of our marriage – it's not Two Virgins or something…
AMY: I'd been playing "Whole Wide World" in my set when I felt I needed a little boost and a promoter in Hull that we'd both worked with had the idea to have Eric DJ for one of my shows. He came in covered in snow with a box of records under his arm and then he got up on stage with me during "Whole Wide World" and said I was playing it in the wrong key.
If you look at the photo collage inside my "anthology," 18 Again, there's a picture of it happening.
RTH: Your new album is on a revived Stiff Records! Are any of the founders of the label involved in its revival? Eric, did you have mixed feelings about going back to Stiff? Amy, you were a fan of the label and its artists in its heyday, right? Were you struck by any teenage fangirl feelings at this opportunity, any need to keep your emotions in check? (For instance, I'd have had to keep my self in check to make sure I didn't agree to sign with Stiff for free.)
ERIC: I had no qualms about going back to Stiff – on the contrary it was my idea. None of the founders or the subsequent employees are involved, which is just as well.
Amy Rigby, "Yankee Wheels"
AMY: To be on the same label that gave us "Yankee Wheels", Lene Lovich, Nick Lowe & Wreckless Eric? It beats being labelmates with Pokemon, which was the big priority album when I was on Koch.
RTH: On the new album, did you collaborate on the writing of the songs, or did you write separately? Were most of the songs written before or after you'd met?
AMY: All of the above.
ERIC: We wrote most of them separately I think. I started "Here Comes My Ship" and Amy finished it off. We wrote "Round" together – I came up with a guitar chord sequence and we got the lyrics together between us, so that was a true co-write. "Trotters" is a group composition that came out of a jam session – we were playing "God Only Knows" and we changed one of the chords. Apart from that I think we wrote separately, Amy upstairs, me downstairs. But we'd definitely met before we started.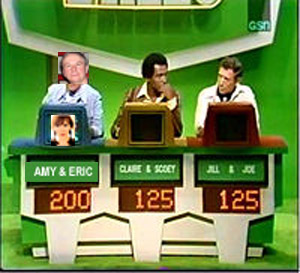 RTH: Did you learn anything about each other during the writing process that you may not have learned had you not mixed business with pleasure? Were there ever times when you'd have to stop working on a lyric and ask your partner, "Why didn't you tell me you were feeling that way?"